Common Covid symptoms in fully vaccinated people you should know about
Jan 12, 2023 02:45 PM IST
Fully vaccinated people have milder Covid symptoms and some of them may not have any symptom at all. Know about the common Covid symptoms if you are infected after vaccination.
Coronavirus has been evolving with time and currently many variants of Omicron that are better at evading immunity from vaccination or previous infection and highly transmissible are driving the infections in different parts of the world including China and United States. The symptoms of Covid in fully vaccinated people are reported to be milder. Getting vaccinated also reduces risk of hospitalisation and other Covid complications that can prove to be deadly. It is possible for fully vaccinated people to get Covid and it's known as a breakthrough infection. However, in such cases, the chances of a severe infection are reduced significantly. (Also read: Omicron BF.7 cases surge; common and unusual symptoms of Covid to watch out for)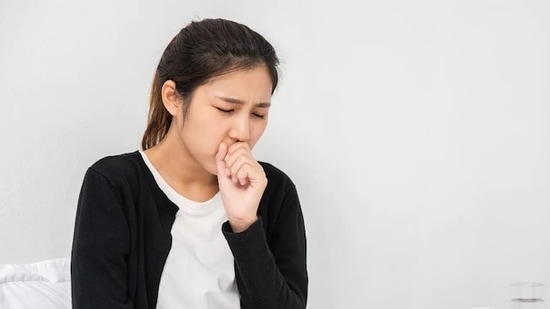 Role of vaccination in containing the spread
"As Covid-19 virus is continuously mutating and its new variants are coming up on a daily basis, there is a lot of confusion about what are the new Covid viral infection symptoms. In the last month, BF.7 subvariant and XBB subvariant of the Coronavirus has caused havoc in China and now spreading to USA, Brazil, Thailand, parts of Europe and even India. Although the cases are increasing in number due to high transmission rate and infectivity of the mutated strain, but vaccination has restricted the severity of infection, says Dr Charu Dutt Arora, Consultant Physician and Infectious Disease Specialist Head, Ameri Health, Asian Hospital, Faridabad.
Symptoms of Covid in fully vaccinated people
Here are some of the common symptoms fully vaccinated people show when infected with Covid according to Dr Arora.
1. Runny nose: There is watery secretions from the nose that can be attributed to the infection.
2. Sore throat: A discomfort in the throat, pain like sensation is very commonly seen. It generally starts in the first week and can result in difficulty in swallowing as well.
3. Nasal blockage: Congestion in the nose due to swelling of the blood vessels and fluid retention in Covid-19 infection is commonly seen.
"Other common symptoms include body pain, headache, fatigue, weakness, fever and low appetite.
Very few cases (mostly elderly and unvaccinated) are coming with complaints of shortness of breath and chest pain," says Dr Arora.
"Even after people being fully vaccinated with Covid vaccines it has been observed that people still have mild symptoms of Covid-19. Some infected people might not have any actual symptoms, but the common symptoms are firstly scratchy throat, throat irritation and mild sore throat in people who are fully vaccinated but have tested covid positive. Secondly, blocked and runny nose are usually the symptoms of the upper respiratory tract in people who are vaccinated. Thirdly, few people have come up with dry cough especially at night. The fourth symptom is a change in voice and the fifth symptom is body ache and sixth, they may also experience abdominal discomfort. So, to summarise it covid symptoms in fully vaccinated people are usually mild, mainly upper respiratory tract symptoms are present," says Dr Ankita Baidya, Consultant Infectious Disease, HCMCT Manipal Hospitals, Dwarka.
Follow more stories on Facebook & Twitter
Topics