International Day of Disabled Persons: What is Cerebral Palsy and how it causes damage to developing brain
Dec 03, 2021 01:55 PM IST
Cerebral Palsy affects a person's ability to control his or her muscles. It causes damage to the developing brain and leads to many abnormalities.
Cerebral Palsy, the most common motor disability in childhood, affects the brain development or cause damage to the developing brain. It leads to abnormalities in hearing, visual disurbances, movement disorders among other complications.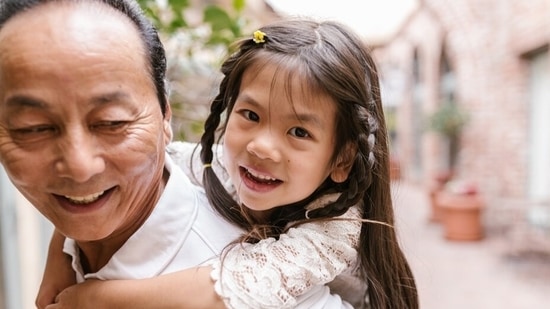 Cerebral means related to brain while palsy means weakness or problems with using the muscles. The condition affects a person's ability to control his or her muscles. Celebral Palsy is a syndrome or combination of symptoms and signs with no obvious known causes for its occurrence.
International Day of Persons with Disabilities is observed annually on December 3. The international observance is promoted by the United Nations since 1992. The day aims to promote an understanding of disability issues and mobilize support for the dignity, rights and well-being of persons with disabilities.
ALSO READ: International Day of Disabled Persons: Spectacular strokes of the differently abled
What are the causes of Cerebral Palsy
"Any insult (hypoxic insult) to a newborn's brain leads to brain dysfunction in the future that might occur inside the mother's womb, during stressful labor, or during or after delivery, if the baby requires extra support to cry, medicine, oxygenation, or other measures to bring them back to life," says Dr Yogesh Kumar Gupta, Consultant- Paediatrics, Fortis Hospitals, Bannerghatta Road.
Cerebral Palsy may also be caused by the mother's lifestyle choices, such as heavy alcohol use, drug use, or smoking, or can be linked to other medical conditions that are mother might be suffering from, and could pause the development and production of neurons in the brain, causing problems with mobility, cognition, hearing, mental function, and socialization in the child.
The delayed gross motor development can result in difficulties in sitting, rolling over, crawling standing and so on, whereas delayed fine motor development might result in an inability to reach or hold, grasping, says Dr Gupta.
The expert says with rapid interventions, intense physical therapy and occupational therapy, infantile stimulations, the child can regain some independence which is attributed to the brain's plasticity.