RIP Anthony Bourdain: Celebs miss the no-holds-barred chef
Celebs mourn the death of legendary chef Anthony Bourdain. Indian chefs, too, remember the 61-year-old who broke boundaries in the culinary world.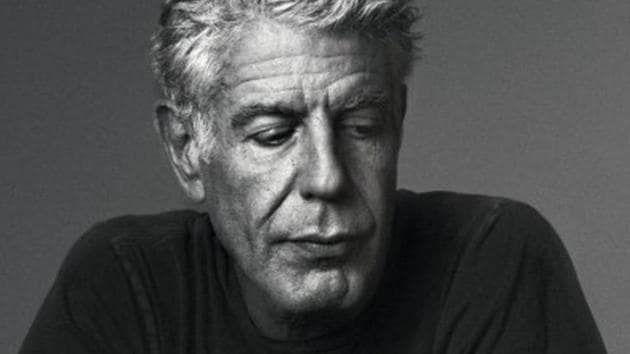 Updated on Jun 09, 2018 05:01 PM IST
Even as people were coping with the shock of designer Kate Spade's suicide, news broke out that renowned chef Anthony Bourdain was found dead in France.His death was later confirmed as suicide. Social media was flooded with heartfelt tributes about the celebrity chef. Celebrities, including Bourdain's peers and Hollywood stars took to social media to expressed shock.
"I have to say I'm in total shock to hear that the amazing @Bourdain has just died. He really broke the mould, pushed the culinary conversation, Rest in peace chef thoughts and love to all his family and close friends," wrote English chef Jamie Oliver. British chef, Gordon Ramsey expressed shock by writing:"Stunned and saddened by the loss of Anthony Bourdain. He brought the world into our homes and inspired so many people to explore cultures and cities through their food. Remember that help is a phone call away US:1-800-273-TALK UK: 116 123".
Bourdain was one of the few celebrity chefs who managed to get into Hollywood. One would remember Bourdain's cameo as himself in the Oscar nominated movie- The Big Short (2015), where he famously compared fish to finance. "It's gonna be hard to get through today I'm not gonna lie.... RIP Anthony Bourdain," Hollywood star, Zoe Saldana posted on Twitter, along with the photo of the chef. "Heartbroken over Anthony Bourdain. He was a kind person. This world doesn't make sense today," wrote actor Emmy Rossum.
Bourdain had a unique connection with India as well. Following his death, an old video has gone viral where Bourdain can be seen with Malayalam superstar Mammootty, discussing Indian cinema. Chef Vikas Khanna paid a moving tribute to Bourdain and regretted the fact that he couldn't work with him, when he had the chance. "Oh what a loss!!!! I was just remembering the greatness of the man #AnthonyBourdain He was never a fan of vegetarian food until he visited India. When i couldn't travel with him, he wanted veg Indian recipes for his show on CNN," he wrote on Twitter.
Vikramajit Roy, another popular Indian chef remembered Bourdain for the latter's insistence on simplicity. "Chef... Yes Chef... You were one person who fearlessly called a spade a (spade) You were one person who did what a true Chef always dreams of doing... exploring and learning... You were one person who always said "The best food is very often, even more often Simple food. There has never been anyone like you and there would not be anyone like you Chef. A big big dent in our lives for eternity," he posted on Instagram.
Tragic losses
Anthony Bourdain is the latest international celebrity to have committed suicide. Last week, international designer Kate Spade, was found dead, which was confirmed as suicide. In March, popular international DJ, Avicii, was found mysteriously dead in his hotel room in Oman, which too was later ruled as suicide. Last December, 27-year-old Korean pop sensation Kim Jong Hyun, member of the popular pop group Shinee was found dead in Seoul, South Korea, and was later ruled out as "possible suicide" by the South Korean police. 2017 also saw suicides by two of the most loved rock stars. Singer Chris Cornell, who had fronted popular rock groups such as Audioslave and Soundgarden, and has been battling depression for a long time, committed suicide in May. Two months later, Chris' best friend, and frontman of the popular band, Linkin Park's Chester Bennington, too committed suicide.
Close Story
Personalise your news feed. Follow trending topics