Union minister Naqvi's sister alleges men in car tried to kidnap her in Bareilly
Farhat Naqvi lodged a complaint with the police after unidentified men in a car made an audacious attempt to kidnap.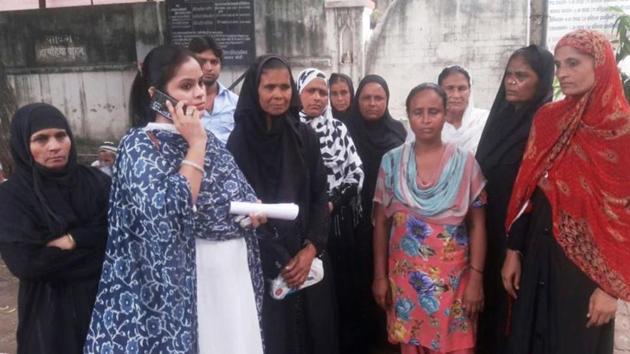 Updated on Sep 16, 2017 09:59 PM IST
Farhat Naqvi, younger sister of Union minister of state for parliamentary affairs Mukhtar Abbas Navi on Saturday alleged that a group of men tried to kidnap her near Chauki Chauraha area in Bareilly in broad daylight.
The incident happened less than a kilometre from the office of senior superintendent of police while she was returning home.
"I was standing on the side of the road when the men stopped their car near me and tried to pull me inside it," Farhat told Hindustan Times. "A group of women who were with me came forward to help and I was saved somehow," she added.
Chauki Chauraha is one of the busiest intersections and even has a women's police station. The office of the divisional commissioner is also nearby.
Farhat said the person driving the car threatened her saying, "We will see you later."
"I could not identify the people who were in the car or the car registration number," she said, adding she was also not sure how many people were inside the vehicle.
She later lodged a complaint with the police.
Farhat lives at her parent's home in Bareilly's Kila area and runs a social group which provides legal help to divorced women. She had gone to the police station in connection with her work.
The district police have initiated preliminary investigation into the kidnapping bid.
"Our team is looking into the evidence to trace the vehicle and the accused who were involved in the incident," senior superintendent of police Joginder Kumar said.
Close Story