Confidence mode on: Six-year-old Khloe is winning hearts with her diva avatar
California resident Khloe Dinsmore is the perfect balance between sass and wisdom. And, she is all of six years old. Don't believe us? Check out her latest video.
more-lifestyle
Updated: May 22, 2017 16:18 IST

Witty, wise and hilariously sassy for her age is probably the best way to describe six-year-old Khloe Dinsmore. A resident of California, Khloe became an inspiration for many on Twitter when her brother, Kyle, posted a video of her being her confident self.

The little one came up to her brother and mother with some eyeshadow and lipstick on her face. When Kyle asked her: "What's on your face?," Khloe replied in a very matter-of-factly fashion: "Um, beauty."
The tweet now has 37,000 retweets and 51,000 likes.
I hope everyone can have the same confidence in themselves as my 6 year old sister 😂😭 pic.twitter.com/4khv9OoyFZ

— Kyle Dinsmore (@Dinsmore_Kyle) May 18, 2017
Needless to say, she's now an icon for many.
@Dinsmore_Kyle @deray That's how you do that Chloe. 😁 pic.twitter.com/7gPJ67v0nb

— Stay In The Vine (@_stayinthevine) May 20, 2017
@Dinsmore_Kyle 😂👏👏👏 Now we just need to give all young women this self esteem and the world will change

— Bex B (@IamBexB) May 20, 2017
@Dinsmore_Kyle AND THAT'S HOW YOU DO IT DAHLINGS!! pic.twitter.com/nlHbfAqcEx

— This is a name. (@AWHELLNAW10001) May 20, 2017
@Dinsmore_Kyle She is now my spirit animal! #ILoveHerAlready pic.twitter.com/NBrVZPA33R

— Khushi Shuja (@KhushiInEden) May 20, 2017
@Dinsmore_Kyle @oxyomar @_belennnn 😂😂😂lets all aspire to this level of confidence.

— Lizett Campos (@lizettloveee) May 20, 2017
I hope everyone can have the same confidence in themselves as my 6 year old sister 😂😭 pic.twitter.com/4khv9OoyFZ

— Kyle Dinsmore (@Dinsmore_Kyle) May 18, 2017
I need her confidence 😂 pic.twitter.com/XaI64P8yyf

— Common Girl (@FIirtationship) May 20, 2017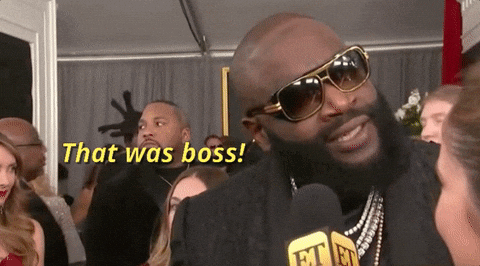 First Published: May 22, 2017 16:17 IST