International Men's Day: Being a man in a man's world
Nov 19, 2018 06:33 PM IST
We love talking about feminism and women empowerment so much so that the thin line between knowing the concept well and understanding its nitty-gritty get erased causing an imbalance in situations. On International Men's Day, we talk about how being a man in a man's world is not always a walk in the park and that men can also be feminists.
In a world ruled by men, even though their creators were women whose roles became defined by what a man would deem fit. On international men's day, we are exploring what it could be like being a man in a man's world.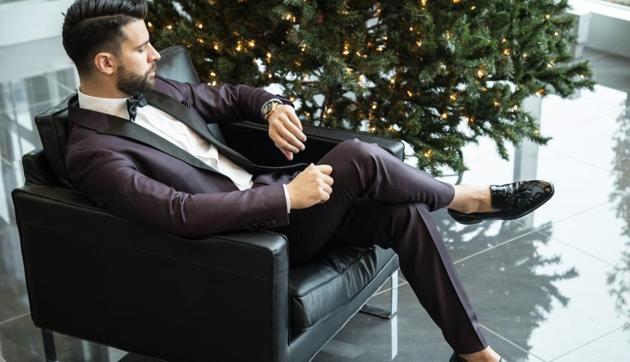 Let's talk about feminism
Chimamanda Adichie Ngozi, author of We Should All Be Feminists, along with other titles and talks is one of the important voices to explore the idea that it's not a sexist concept to be a feminist. It was a good friend of hers followed by her brother whom she gives the due credit for helping her understand this about herself. Feminism doesn't talk about the disparity of scales but how these can be balanced to bring about reform in the society, thereby changing and/or eradicating age-old misnomers, customs, and practices.
A wave of a misplaced sense of feminism, however, seems to have taken over despite a lot of awareness measures being taken by propagators of a simple ideology such as feminism. Interestingly, the sexist take on it has caused men to stand up and they call themselves 'meninists' - the ones standing up against the 'extra' in the scheme of things that have seemingly gone awry.
It's about equality
We've heard stories of 'her' and some are remarkable enough to be heard time and again for sure. Think Harriet Tubman. Think struggle and striving for oneself and one's family. But a man making a living in the world that's so nurtured for him, is it always an easy deal?
Public transport
Women travelling by public transport especially trains and buses would usually have seats marked for them or a whole coach dedicated to easing travel for them. It's no hard and fast rule that the other seats or coaches are not to be used, but imagine having to hang out of trains and jostle in the crowd every morning and evening, to and from work and then not feeling resentful of the 'fairer' sex. Safety is a matter of concern especially in a country like India where the lines have to be well defined for boundaries to be understood. This, however, is a point about compassion. Like this one time, while travelling in the first class coach of a Mumbai local I was checked by a much younger boy how I was in the men's coach. Little did he know that there was nothing called a men's coach and women had the freedom to travel in a ladies or a general coach. I didn't correct him then because the innocence brought a smile on my face but the thought has never left me. This doesn't just apply to transport.
Fighting it out
For the ones whose sense of chauvinism doesn't allow them to get their load shared, we know and we understand that you're doing a lot to make ends meet and probably have more than your own mouth to feed. The daily grind can be a taxing affair understandably, maybe it doesn't even allow you to quit your job because the bills that have to be paid precedes every other sense of dissatisfaction. Clearly, the dissatisfaction turns into aggression causing disharmony primarily at home, maybe even your bedroom. It's actually the circle of life when you think of it and all it requires is letting go. The moment you do that, the predefined practices change their course and there's no need for a fight any longer. What you do, your actions, are being watched by your children and that's where your main responsibility lies. It's never just the woman's work to teach, nurture and bring up the creation you both have a hand in creating.
Entitlement
A pertinent problem, a sense of entitlement is what most members of the male community suffer from. If you're feeling like your good looks and the monies you've probably inherited make you God's gift to mankind, your bubble needs some adjusting, unfortunately. Oops, it just went pop!
Jokes aside, the women who have created these entitled men also have as much to blame like their male counterparts who procreate until they are 'gifted' with a son. These beliefs have led to several evils that many angelic figures have been fighting against for years. It's apparent even without speaking about it openly. But being a man in a man's world won't just earn you accolades any longer.
Embracing yourself
Struggle doesn't come with gender biases. What you're going through today is either a culmination of past choices or a preparation for a future occurrence, either way, it doesn't see what kind of body you have and how much you were endowed with, in which part of your body. Learn to embrace what you have. Everything else seems like a petty exercise soon after. This and the fact that feeling entitled like the world owes you something will only lead to disappointment. Take a pledge to make these changes and see how with no secret ingredient added too you could be having the most sumptuous noodle soup ever.
The author tweets at @MasakaliBytes and can be reached at saumya.sharma@htdigital.in