The internet's new obsession: Here's why fidget spinners are trending like a boss
From tutorial videos and shopping options to DIY revamps and memes — the fidget spinner has taken over social media platforms.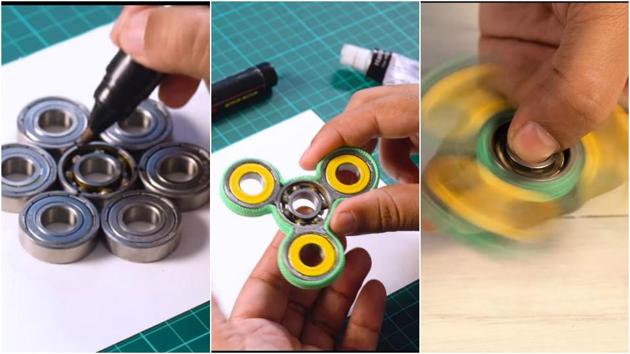 Updated on May 29, 2017 04:07 PM IST
If you still haven't heard of the mini magic machine called the fidget spinner, here's a lowdown. Some call it a fad, others, a source of fascination and many, a revolutionary device. Believe what you may, in its basic form, the fidget spinner is simply a three-winged ball-bearing device that rotates around the user's fingers. The sensation is pitched as an antidote to fidgety behaviour and even serious disorders including anxiety and ADHD (Attention Deficit Hyperactivity Disorder). Though the internet is inundated with video tutorials on how to use them, experts believe that it acts as a distraction rather than an actual aid in helping users to focus.

Here's how you can make one at home. All you need is a ball-bearing, some nuts and superglue. Once the basic framework is in place, you can customise them any way you want.
The internet's obsession:
From revamping the spinner into a three-in-one make-up kit to fidget spinner inspired food — the internet is flooded with this pocket device. They are being sold on online marketplaces in a number of designs. What's more? There's an entire body called the Fidget Spinners Association that works against banning fidget spinners in schools across the US. They are also organising a championship in New York in September.
And like any internet trend, fidget spinner too has given birth to a number of memes.
Close Story
Personalise your news feed. Follow trending topics