Youtube star Bhuvan Bam: Students need to know that there is a life #BeyondMarks
Updated on Jun 19, 2017 05:42 PM IST
From the regular Delhi boy to the YouTube sensation behind BB Ki Vines, Bhuvan Bam has come a long way despite not scoring high in his boards. He shares his marks, his journey, and his two bits about why students and parents need to look #BeyondMarks.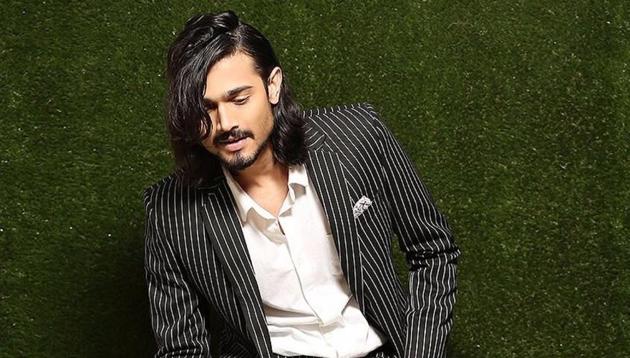 YouTube star and comedian Bhuvan Bam, became a household name with his popular Channel BB Ki Vines. But, he says that it didn't come so easy. Bam also realises that students are under immense pressure these days to score well, and believes that this rat race is something they should break out of.
A part of HT City and HT Campus's newest initiative, Dil pe mat le yaar, he shares his marks, his journey, and his two bits about why students and parents need to look #BeyondMarks.
HIS SCORE 12TH BOARDS?
I scored 74% but my parents weren't as disappointed as most are these days. 90% aa gaye hote to shayad tab shock ho jaate because I was never that kind of scorer. I consistently used to score just well enough and 74 was a pretty good achievement for me.
WHAT PARENTS WANTED ME TO DO VS WHAT I DID:
My parents, specially my mom wanted me to pursue B.Com honours during my undergrad. I had, for this very reason opted for commerce in my final years of school. I might have gone for it too, but then my percentage gave me only a few options to go for in Delhi University. I ended up choosing history, and completed my graduation from Shaheed Bhagat Singh College.
ALWAYS WANTED TO BE:
Since childhood, I always wanted to be an archaeologist. I had a keen interest toward the field, and still do to this day. It was also one of the many reasons I took up History honours for my undergrad. I did realise that that wasn't all a career in archaeology required, but I never stopped learning anyway and still read up quite often about the subject.
CHOOSING PASSION VS PROFESSION:
It was during the gap between 12th class and college, that I realized my passion for music, although I did have a keen ear for it all along and also wanted to be a musician. My parents, at first, weren't completely convinced and thought that maybe I am under the wrong influence. Like every other parent, they wanted me to study, get a degree, score a well –paying job etc. I trained in classical singing and even got my first opportunity as a singer in restaurants. My parents still weren't as convinced, and actually hated the idea of me singing at bars and restaurants to an audience that mostly doesn't even listen. Eventually, they did see that I was regular and patient with my choice, and that I really did want to pursue singing. It took some effort, actually a lot, but things turned out well. Later, BB ki Vines happened, and thankfully, I never had to look back.
LOOKING #BEYONDMARKS:
Scoring well is great, but not at the cost of straining yourself. Students need to know that there is a life beyond these marks. They should know that five-six years down the line, they will laugh it off. There is so much more #BeyondMarks, and parents need to understand that equally. It is great to guide your children, to push them a little to do well too. Keep a check on your children, but do not force them to do something you wanted to do, or what you wish them to be. Be frank with them, know their interests and promote that too. I find it funny that parents compete with other parents too. So what if your friend's son cleared IIT, maybe your own child never had the aptitude for it. Give your child a chance, and I'm sure they will make you proud.
Follow his official account here, and watch his vines here.
AN OPEN LETTER TO ALL:
Every year, a lot of students go through the inevitable stress of exam results. But, is it really worth it?During my board exams only one thought kept me awake and worried: Number acche nahin aaye toh? I always had Bill Gates, Steve Jobs and Sachin Tendulkar as my excuse for not studying because: Unhone bhi toh drop kiya tha. Aur aaj dekho, legends!
But these success stories are one in a million. Are you ready to take such a risk? I was not. Studied day n night, scored nearly 75% and made it to a decent college which gave me a good encouraging company and opportunities.
Today after 3 years of my graduation, I realise how wrong were people and friends around me who believed that life will be a mess if you don't score good in school. A lot of my friends who scored below 60% are doing better than those who boasted their 80+ certificates.To the kids: My parents supported me throughout but I put in some efforts to convince them that what I'm pursuing will later on help me in life. It is very important for a child to convince his/her parents. No parent would allow you to pursue your dream if they don't dream of you achieving it. Not their fault, They've always seen children around them getting mainstream degrees.
Initially, my parents looked down upon the fact that their child was performing in a restaurant where people are busy eating and no one gives a damn. But I convinced them, won their trust, kept on working hard to become better n better. My dedication was the degree which they deserved. Bas convince kar lo, tumhaare hi toh parents hain.. Maan jaayengey. You need to have a heart to heart discussion with your parents, and make them understand your passion and dreams. Try and bring them into confidence and invest all your efforts to achieve your goals. Goal digger bano gold digger nahi!
To all those who have achieved something in life: Always invest your confidence in people younger than you, always tell them that whatever they are doing, they are doing good and the future seems better. Try and guide them and correct them when they are doing wrong. Try and support them in any which way possible to make it work for them. Because you have seen the struggle, your struggle is also your experience. Help them with your expertise and help them carve a better route towards their aims. Never be a boss, be a leader and lead your young ones to the path of prosperity. Because aaj woh jahan hain, tum bhi wahan the. Angel bano or full on support karo. Apne chote bhai-behen ko, friend ko, or harr uss bande ko jo results ya career choice ki wajah se pareshan hai. You never know, your small motivation might do wonders for them.
Or agar aaj kisi ke result mein kuch dikkat hui bhi to kya hua? There's a lot #BeyondMarks and I'm sure tum kuch kar dikhaoge! So yahi confidence rakhke yeh #Marksism ko hatao or chill karo! Or options dherr sarre hain, perfect college dekh sakte ho on www.htcampus.com …sab miljayega!
Follow @htshowbiz for more.
Personalise your news feed. Follow trending topics