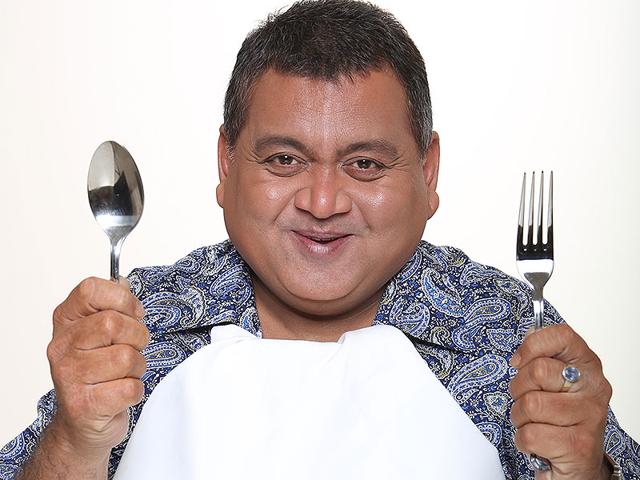 Kunal Vijayakar on the romance between monsoon and fried food
Show me one man on earth who can put his hand on his heart, and swear on the memory of his sainted mother that he honestly does not like deep-fried food and I will go on a raw food or vegan diet this very instant.
By Kunal Vijayakar
UPDATED ON JUL 25, 2015 11:49 AM IST
Show me one man on earth who can put his hand on his heart, and swear on the memory of his sainted mother that he honestly does not like deep-fried food and I will go on a raw food or vegan diet this very instant.
It's unfathomable.
I accept that you may have trained your mind to bear an instinctive aversion or antipathy to fried food, but deep down in your heart, where it really matters, there is no way anyone can resist the hot, deep-fried, crunchy feel of batter and crust.
And there are no greater fans of deep-frying than the Americans. They batter-fry anything and everything. Be it burgers, chicken, bananas, potatoes, onion rings or shrimp. These are the mentionable. On the other end, they will batter-fry just about anything — Snickers, Oreos, Mars bars, cheesecakes, cupcakes and jam sandwiches.
And who do you think has taught the Americans to batter fry? For that matter, who do you think has taught the whole world to batter-fry? In my opinion, we have. I bet, even the Japanese tempura would have been exported there from India.
Give it a thought. Deep-frying is not really part of the Japanese culinary tradition. They must have learned it from somewhere. In fact, the word tempura or 'hiry zu' is said to be of Portuguese origin. And the Portuguese traded with Japan from India. I am convinced that the genesis of all deep-batter frying is our humble Indian pakora. Yes, pakora, or bhajiya or bonda, as we call it. Quod erat demonstrandum.


When you travel through our country, or visit umpteen home cooks, like I have, the pakora is as common a sight as the street shops that sell them. Hindi films have made it a huge parameter to test whether your mother loves you or not, and social media narcissists and Facebook 'meformers' have glamourised the pakora as the hottest thing to eat when it rains.
In my Maharashtrian home, we grew up calling it bhajiya. We chopped a few vegetables, dipped them in a bright yellow besan (gram flour) batter and let it bubble in really hot vanaspati or oil. It was either thinly sliced discs of potatoes, or stuffed big green chillies, rings of onion, raw-banana, brinjal, or even just spinach leaves dunked in a besan mixture. Not surprising that potatoes tasted the best.
While the North is full of deep-fried goodies like kachoris, pudis and vadas, Mumbai is the one place I have eaten the most kind of pakoras. Starting with the great Maharashtrian batata vada; and what is it, if not a big fat pakora? Boiled potatoes, mashed and stirred in a tempering of oil, turmeric, green chilli, curry leaves, mustard seeds, garlic, methi seeds and then batter-fried.
I know that there are a few acclaimed vada pav makers. But if you stop by at any street-side pakora wala in Mumbai and if he is dishing out freshly made batata vadas or pakoras, they will taste as good as any served by the other virtuosos. It's probably the most can't-go-wrong food available on the streets of Mumbai.
The same street vendors will also sell you potato bhajiya, onion bhajiya and mixed pakoras. But the pakoras that turn me on like a light bulb are the ones that are served in little seedy bars and watering holes. Like the ones at Gokul's (behind the Taj) in Colaba. We Indians need filling snacks while we drink. And Gokul's, like many others, does a spectacular egg pakora. It is nothing more than hardboiled egg, sliced vertically into four pieces, seasoned, dipped in the same besan batter and fried. The cheese pakora, which is a wedge of hard, processed cheese dipped and fried. For the chicken liver pakora, chicken liver is sautéed in masala and batter-fried. There are others like prawn pakora, masala chicken pakora, and even sizzling fish pakoras, manchurian pakoras among others. And after you are done with these really great, artery-thickening, infarction-inducing, deep-fried treats, head to Café Noorani at Haji Ali and yes, order a deep-fried ice cream.
Close