Afterimage review: A fight between art and state in the last Andrzej Wajda film
Hindustan Times |
, Panaji
Sweta Kaushal
Nov 22, 2016 02:32 PM IST
Afterimage is a biopic of Polish artist Wladyslaw Strzeminski, a celebrated avant-garde painter who formulated the theory of Unism.
Afterimage
Cast: Boguslaw Linda, Aleksandra Justa and Zofia Wichlacz
Director: Andrzej Wajda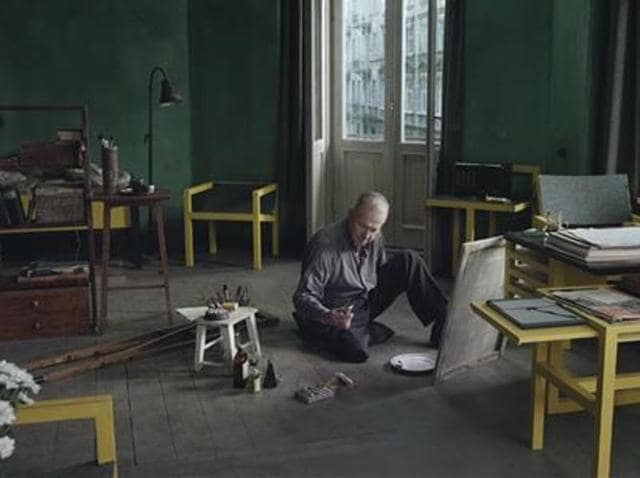 Polish drama Afterimage was the last film directed by Andrzej Wajda, who died in October 2016. The film was screened at the opening of the International Film Festival of India as part of a homage to the renowned filmmaker.
Afterimage is a biopic of Polish artist Wladyslaw Strzeminski, a celebrated avant-garde painter who formulated the theory of Unism. The key concepts of the theory were the idea of the unity of the work of art with the place of its creation, the principle of organicity, and the utopian belief in the ability of the work of art to organize life and its functions. He is regarded as a prominent leader of the Constructivist movement of revolutionary art during the 1920s.
The film, which is Poland's official entry to the 89th Academy Awards, is slow but gripping that does not indulge in establishing the greatness of the main subject - Wladyslaw Strzeminski - played by Boguslaw Linda. But the lack of any sort of introduction to the painter's works makes it difficult for people, who do not know about him, to understand how great he is as an artist and why the state is trying to dictate terms of his art, does not seem justified. The references to Strzeminski's works are rare and do not add up to the grandeur of the artist's persona.
Afterimage traces the celebrated painter's struggles when the state began interfering with art. Wajda portrays the fights with sincerity and passion. He keeps the story real and shows Strzeminski's struggles with his own handicap, the sufferings of a broke marriage, an artist dying to keep art alive and an activist who preferred death over the rules of a Stalinist state.
The Soviet-trained avant-garde painter is admired by colleagues, worshiped by his students at the School of Visual Arts in Lodz at the beginning of the movie. After losing an arm and a leg in the first World War, Strzeminski refuses to renounce abstract imagery when the state bans all forms of art that "promote depression" and prescribes only "socialist realist" art that infuses enthusiasm in the masses.
As a consequence of not obeying the state, the artist loses his job at the school he had co-founded, his works (including the famous, futurist "Neo-Plastic Room" at the Lodz Museum of Art) are withdrawn from public view or destroyed and the bureaucracy even takes away his ability to make a living as a sign-painter and collect food stamps.
It is a fight many countries have seen when art falls foul of the government. It is this very universal theme that makes Afterimage an interesting watch, not just for people knowing the Polish artist but others too.
Follow Sweta Kaushal at Twitter/@SwetaKaushal
ott:10:ht-entertainment_listing-desktop