29 of 50 industries in MMR polluting Mumbai's air
Updated on Mar 23, 2018 10:37 AM IST
Under the Maharashtra Star Rating Programme for industrial PM emissions, 19 industries scored one star, while 10 got two stars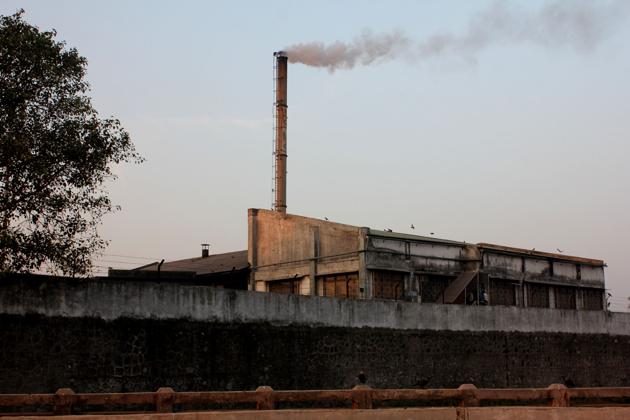 It has come to the fore that more than 50% industries in Mumbai Metropolitan Region (MMR) are releasing fine particulate matter (PM), breaching the safe limits and posing a risk to health.
The Maharashtra Pollution Control Board (MPCB) rated 29 of 50 industries in Navi Mumbai, Tarapur, Kalyan and Thane in 'very poor' to 'poor' categories. The industries emit PM2.5 above the prescribed limit of 150 milligrams per cubic meter (mg/Nm3) from the smoke stacks. Most of the 29 industries belong to chemical and pharmaceutical sectors.
Under the Maharashtra Star Rating Programme for industrial PM emissions, 19 industries scored one star, while 10 got two stars. Industries that emit less than 150mg/Nm3 are given four and five stars.
Exposure to high levels of PM —fine harmful solid and liquid particles floating in the air with a diameter of 10 or 2.5 microns — leads to respiratory and cardiovascular diseases, and premature death.
The initiative to rate industries in Maharahtra began last year and makes it possible to access data from approximately 20,000 industrial stack samples over multiple years based on which ratings will be accorded.
The 50 industries in MMR were added to the programme on Thursday, which is a joint collaboration between the state pollution control board and researchers from Abdul Latif Jameel Poverty Action Lab (JPAL), Energy Policy Institute at the University of Chicago (EPIC), Evidence for Policy Design (EPoD) at Harvard University, and the Tata Centre for Development.
Read more: 55 of 77 coal plants in Maharashtra flouting pollution norms
"The programme has been running successfully in several areas of the state and so far, both the industries and the public have shown keen and active interest," said P Anbalagan, honorary member secretary, MPCB. "We are planning to expand the number of industries."
Thursday's addition is an extension to the programme which so far comprised 79 industries across eight sectors — chemical, pharmaceutical, power, cement, sugar and distilleries, metal work, textile and paper — with at least four recent stack samples.
Those involved in the initiative said the star rating programme is the first in the world to be designed to scientifically measure the impact on pollution from industry.
"MPCB's programme is path-breaking by providing the public with critical information and rigorously testing its impact on pollution emissions," said professor Michael Greenstone, one of the principal investigators on the project, and director of EPIC.