3 months after sister's death in bike accident, 24-year-old booked for rash driving
Jun 26, 2018 12:10 PM IST
His sister fell and hit her head on the divider after Baviskar hit the brakes suddenly to avoid colliding with a truck.
Three months after a 29-year-old woman died in a road accident in Ambernath, her brother has been booked for rash driving.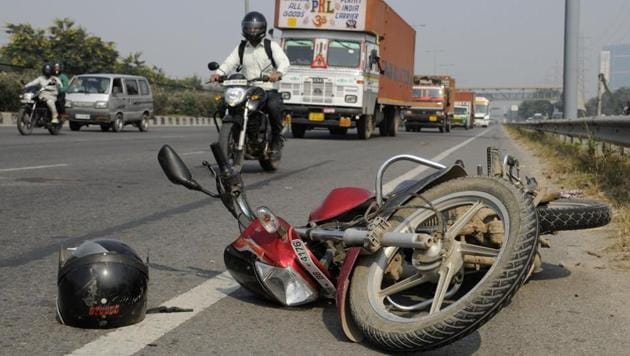 On March 28, the rider, Akash Baviskar, 24, and his sister Ashwini Javir were on their way to the Kalyan court.
Police said Baviskar was trying to overtake a private bus near KB Road when he braked suddenly as a truck was coming from the other side.
"Javir's divorce case hearing was going and they had to reach the court around 2pm but were late. Baviskar was riding the bike rashly. ," said a police officer.
Baviskar, in his statement, said that he applied brakes to avoid colliding with the truck. "His sister fell and her head hit the divider. She was taken to a hospital but succumbed to her injuries. After a thorough probe, we have lodged a case against Baviskar," added the officer
Topics