3 sewage workers die in septic tank of building near Mumbai
Hindustan Times |
, Palghar
Ram Parmar
May 04, 2019 12:11 AM IST
Police say men inhaled toxic methane gas, they weren't given safety equipment; builder, supervisor among 8 booked
Three sewage workers, who were cleaning the septic tank of a residential building in Nalla Sopara without wearing the requisite safety equipment, suffocated to death early on Friday after they inhaled toxic methane gas.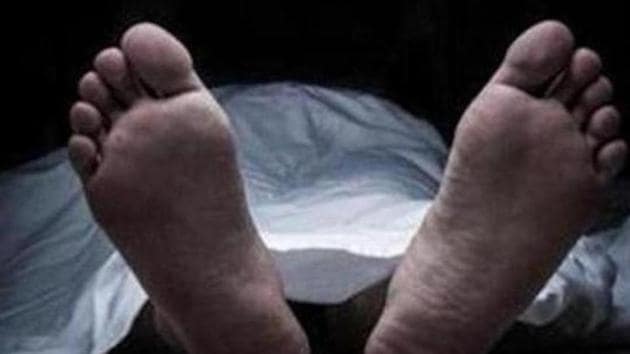 Eight people, including the builder, supervisor of the sewage workers and the contractor who hired the supervisor have been booked by the Nalla Sopara police in connection with the incident, though no arrest has been made yet.
The victims were identified as Sunil Chavriya, 25, Vikram alias Bika Bhumbak, 30, and Pradeep Sarvate Miyasan, 25. They were hired by the supervisor to clean the septic tank of an 8-storey building in Nalla Sopara (West), said police inspector Vasant Labde of Nalla Sopara police station.
"The victims entered the tank late on Thursday night, and were not provided any safety equipment, like masks, gloves, safety belt or oxygen equipment. Not even ladders," said Labde.
The supervisor insisted that the cleaning work be completed by Friday dawn, as he had another project to finish, police officers said.
The work had been going on for a few days and the supervisor had hired six labourers for the job. On Thursday night, the three victims were on the job, the officers said.
Labde said that around 12.30am on Friday, the victims re-entered the tank, after a break for dinner.
Bhumbak was the first to enter the tank through its narrow entrance. He inhaled the toxic methane gas and collapsed inside. Chavriya and Miyasan, the other victims, were unaware about Bhumbak's condition and followed behind. They too, collapsed.
The other three labourers who were waiting outside raised an alarm after there was no response from the victims. The Vasai civic fire brigade rushed to the spot and around 1.30am, the three bodies were retrieved, said Labde. The residents of the building said the septic tank was usually cleaned during the day, but due to the supervisor's pressure, they had worked through the night, said Labde.
"We have registered a case under section 304 (a) (negligence) of the Indian Penal Code (IPC) against the builder, contractor and supervisor. The accused are Ramesh Bora, Suresh Jain, Pushkar Jain, Dharmesh Jain, Vinod Jain, Nandlal Dubey, Tejprakash Mehta and one unidentified accused," a police officer said.
Meanwhile, at the Nalla Sopara police station, the angry families of the three victims refused to take custody of the bodies after the post-mortem was completed.
They said they would perform the funeral rites only after the accused are arrested.
Extra police bandobast was called to quell the furious mob and the families eventually took custody of the bodies after being convinced by police officers.