42% rise in card fraud cases in Mumbai, but detection dips
In 2017, 606 cases related to card fraud was registered across the city, as compared to 423 cases registered in 2016.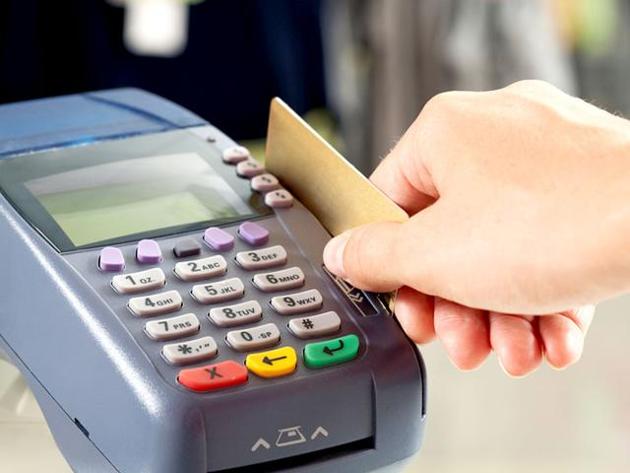 Updated on Feb 17, 2018 11:39 PM IST
Hindustan Times |
, Mumbai
Ram Parmar
Statistics obtained from the police reveal that in the year 2017 the city witnessed a 42% rise in cases related to credit and debit card fraud. The detection of these cases, however, went down by 28% during this period, as compared to the cases detected in 2016.
In 2017, 606 cases related to debit and credit card fraud was registered across the city, as compared to 423 cases registered in 2016. As far as the crackdown of the cases is concerned, the police had succeeded to crack 54 cases in 2016, but could crack only 42 last year, taking the rate of detection from 12% in 2016, to roughly 7% in 2017.
As has been noted by the police so far, there are two to three types of card frauds. One of them is "phishing" wherein the fraudsters pose as bank officials on phone and trick customers into giving their card details as well as the pin.
The second type of fraud is "card cloning." Cards are cloned usually by waiters or shop-keepers when customers use them for the payment of bills. When customers enter the card pin, fraudsters record it.
The third type of fraud pertains to rigging ATMs to gain card details and passwords of individuals, to withdraw amounts from their bank accounts using those details.
According to statistics provided by the police, between 2011 and 2014, a total of 243 cases involving card frauds were reported in Mumbai. However, in 2015, the figure went up to 320.
Spokesperson for the Mumbai Police, Deputy Commissioner of Police, Deepak Deoraj said this spike in numbers was due to the awareness created by the police and the fair registration of First Information Reports (FIR).
Former Maharashtra DGP D Sivanandhan said cyber-crimes will increase, as the use of debit and credit cards is on the rise each day.
"The detection rate is bound to come down, as the police are unable to keep up with the tactics used by cyber criminals, who are getting smarter and shrewder by the day," said the former police chief, adding, "Investment in resources, technological capability and continuous training for police is essential to detect such crimes."
Cyber expert Ritesh Bhatia said, "Cyber criminals often operate from interiors of certain states, and therefore to bring such offenders to book, inter-state cooperation is necessary."
He insisted that campaigns undertaken to create awareness must be in English, Hindi and other regional languages.

Advocate Vicky Shah, who specialises in cyber-crime said, "In cases related to phishing, we have observed that fraudsters are using a lot of SIM cards by submitting forged documents. By linking the SIM card to the Aadhar-KYC, will help in reducing such frauds."
BANK REFUNDS RS 10 LAKH TO CYBER-CRIME VICTIMS
Around 30 Vasai customers who lost Rs10 lakh to a card cloning racket have received refunds from their Vasai branch of a private bank.
According to the Manickpur police, unidentified people used cloned cards of the customers to withdraw money from automated teller machines (ATMs) at Gurugram in Haryana. The withdrawal ranged from Rs10,000 to Rs1 lakh.
A bank official said the lender had transferred the amount into the customers' account.
Meanwhile, Anil Patil, senior inspector of Manickpur police station said the police had seized CCTV footage which shows an unidentified man putting a skimmer on an ATM near Gurudwara in Vasai (West) on October 20, 2017. "The man was wearing a cap and had his mouth covered with a handkerchief, so as he could not be identified. Around 50 victims have registered complaints. They may have lost Rs11 lakh," said Patil.
Close Story