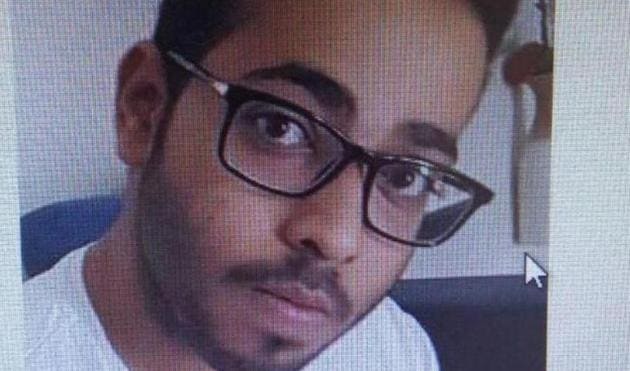 After 14 months, Thane call centre scam mastermind 'Shaggy' granted bail
During his earlier court hearings, the prosecution had argued that he should not get bail because he was the mastermind of the racket.
UPDATED ON JUN 19, 2018 11:56 AM IST
Sagar Thakar alias Shaggy, the 24-year-old mastermind behind the call-centre scam that duped more than 6,500 people in the US of millions of dollars, was granted bail after 14 months by a Thane sessions court on Monday.
Thakar was arrested in April 2017.
On October 4, 2016, more than 75 people, including floor managers, accountants and even an investor were arrested in Thakar's call centre on Mira Road in a raid that included 200 personnel from the Thane crime branch and the Thane rural police. It was found that Thakar's employees impersonated officials belonging to US Internal Revenue Service and Department of Treasury and threatened American loan-defaulters with tax fraud or tax evasion if they did not pay up. In the process, they extorted millions of dollars.
Thakkar had roped in his childhood friends to form a network of floor managers, who ran the multi-million dollar con across cities, police sources said. He also hired information technology experts who could operate phone lines. Employees either bought or used some sort of software to obtain contact details from Whitepages (an online telephone directory similar to the yellow pages).
According to the police, the accused extorted an Indian equivalent of over Rs500 crore from more than 6,500 Americans.
Two other suspects, Tapesh Gupta and Thakar's sister, Reema are still at large.
One of Thakar's relatives, requesting anonymity, said that while in prison, he spent his time learning law and languages such as Marathi and Hindi. "He is now fluent in Hindi. We used to pray for him in our home. But earlier, we were shocked to know that even though the police did not find sufficient evidence against him, his bail applications were rejected. He cooperated with their investigation and had even come to Gujarat with them."
According to a police officer from the Thane commissionerate, during his earlier court hearings, Thakar's lawyer defended him saying the investigation was completed with his help but the prosecution argued that he should not be granted bail because he was the mastermind behind the racket. "Shaggy did help us with the investigation and has assured us that he would come to the police station as and when it is required."
Close