All inclusive: Hotels, restaurants pledge to be LGBTQIA friendly
Hindustan Times |
, Mumbai
Yesha Kotak
Jun 25, 2018 12:01 AM IST
The pledge comes three months after a Pune-based transgender individual was allegedly barred from entering a mall in Pune
Going forward, members of the LGBTQ community will be able to identify 45 businesses across the country that have taken a pledge to be inclusive.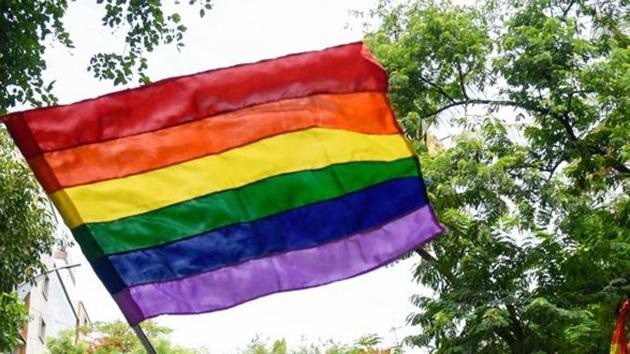 "As a part of the tie-up, each of these places will have a marker announcing that they are LGBTQIA friendly, which will be displayed at these establishments. Members of the community will also interact with the staff at these places to train them to be sensitive while dealing with guests," said Ishaan Sethi, founder, The Delta App, a community and networking application which will list the establishments that took the pledge.
Keshav Suri, executive director of The Lalit Suri Hospitality Group, which runs The Lalit chain, said, "It begins from a very basic concept such as not assuming that if two men are checking in together, they have to be provided with twin beds; and changing the concept of a couple, which people still define as a man and woman together. We have started addressing a couple as a twosome instead."
Staff members at establishments that have taken the pledge said that they have been trained to treat everyone equally. "Because we believe in a zero-discrimination policy; we are supposed to offer services to everyone. If we start discriminating, then it will affect the industry," said John Leese, bar manager, Olive Bar & Kitchen.
UrbanClap, a company that provides home services ranging from salon treatments to carpenters, has also signed the pledge. Suhail Wadgaokar, vice president, customer experience, and brands, stressed that they do not consider gender as a criterion for hiring someone, and have come across employees who indicated their sexual orientation on social media, but that has not affected the workspace relationship.
"Though we are into providing salon services and massages, we have never received a complaint against any of the employees. Neither have we entertained customers who discriminate on the basis of race or sexual orientation," said Wadgaokar.
Sethi said that they now plan to take the campaign beyond the pledge. "If the infrastructure permits, some of these spaces could have gender-neutral toilets. The pledge taken by these brands demonstrates their commitment to making the space friendly for the community. In case of an adverse situation, the brand can then be held accountable and action can be taken against them," he said.
Suri pointed out additional efforts being made to be inclusive. He said that in some locations in the country, Lalit hotels have introduced gender-neutral locker rooms for employees, and have announced a medical insurance policy for LGBTQ staff which would cover their families, adopted children or those born through surrogacy to heterosexuals, same sex couples, and single parents.
The pledge by service providers to become gay-friendly comes three months after a Pune-based transgender individual was allegedly barred from entering a mall in Pune. LGBTQ activists said that members of the community, especially those from a poorer economic background, face discrimination on a regular basis.
Sonal Giani, LGBTQ activist, said that when she is out with her partner, she has observed that there are places that call themselves 'gay-friendly', but would not allow entry to a homosexual couple.
"It is about basic courtesy such as not staring at us in a public place, and giving us the same treatment as any other couple on Valentine's Day and anniversaries," said Giani.
Harrish Iyer, LGBTQ activist from Mumbai, said that though many places in the city have started accepting the community and providing them space, the economic divide and bias continues to exist against the transgender community, at various bigger hotels. "There is awareness about LGBT issues in Mumbai. However, taking a pledge of inclusiveness would push them further to bring in reforms and wear inclusiveness as a badge of honour. We all should take pride in being inclusive. It brings in more customers and therefore makes better business sense," said Iyer.
Giani added that it was only in India that the community was treated differently, which is why a lot of tourists coming in from abroad first check for queer-friendly places in the country through an app or through travel consultants.
Priya Patil, programme manager at Kinnar Maa Ek Samajik Sanstha, an NGO working for the rights of the transgender community, said even today there were certain malls and five-star hotels where transgender persons are not allowed to enter.
"It is against the constitution to discriminate against anyone in a public place. If one speaks about making a place friendly for us, they should ensure that they conduct skill-training courses for members of our community and provide equal employment opportunities," said Patil.