Cryptocurrency scam: Thane police seize high-end cars from kingpin's house
Jun 08, 2018 12:32 AM IST
Cops also seize 68 bottles of foreign liquor, ₹3 lakh in cash and jewellery
The Thane crime branch, investigating the cryptocurrency scam, seized two high-end cars of kingpin Amit Lakhanpal from his home in Airoli on Wednesday. They also seized 68 bottles of foreign liquor, ₹3 lakh in cash and jewellery.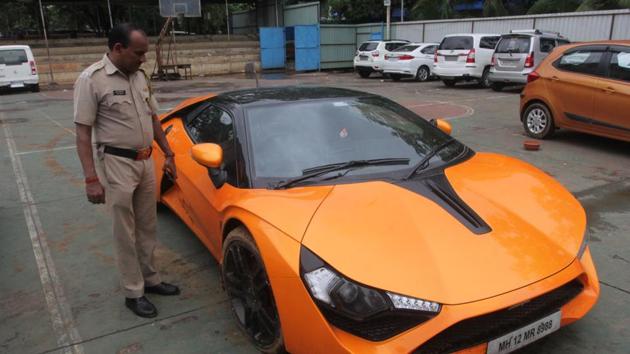 The crime branch on Monday busted what is alleged to be a multi-hundred crore cryptocurrency scam, in which, around 25,000 investors were allegedly cheated of more than ₹500 crore. Police have so far arrested Taha Kazi, 26, in connection with the scam.
A police officer from the crime branch said, "A Mercedes and a DC Avanti [a modified version of Lambhorghini] have been seized".
Police said the software used in the scam was unique, decoding which is tough. "The software will lead us to various people linked to the accused. Technical experts are trying to decode it," the officer said.