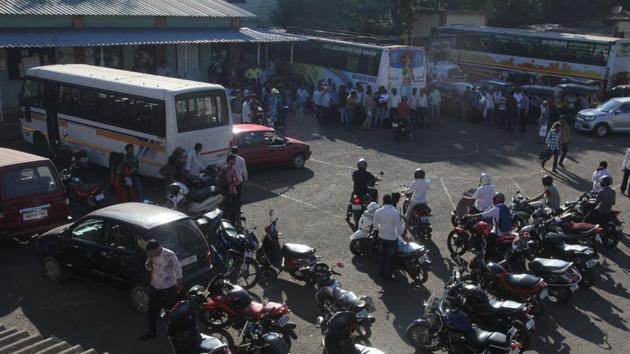 Driving licence made easy: Maharashtra transport department plans seva kendras at all RTO
The department has invited bids for appointing a new service provider to process smart card driving licences.
UPDATED ON MAY 05, 2018 11:27 PM IST
Aiming to do away with the role of agents and touts at its Regional Transport Offices (RTO), the transport department has planned to set up seva kendras (service centres) on the lines of the passport seva kendra, at all 50 RTO offices across the state. Earlier, the application process at RTOs was made available online but the proposed seva kendra setup will help those who are unable to apply online or do not have internet access.
The department has already invited bids for appointing a new service provider to process smart card driving licences and setting up of the RTO seva kendras. The new service provider will set up a seva kendra with at least two of its staffers at the front desk to attend the people at every RTO.
The processing of driving licences includes data entry, scanning of documents, capturing photographs of applicant and printing smart cards, once the RTO approves the licences to applicants. "Across Maharashtra, we issue about 40 lakh driving licences including learning licences. The new service provider will process it, before dispatching those via post," said an RTO official, requesting anonymity.
"Through the seva kendras, people could fill online applications, scan their documents and pay fees if they are unable to do it for outside," said the official. The transport officials predict that the new system will rid RTOs of agents and touts.
Presently, people are dependent on Common Services Centers (CSC), set up for providing e-governance services. Recently, the transport department hiked their fees to ₹100 from ₹20. The fees at the proposed seva kendras will confirmed once the bid is finalized, but the transport department officials hinted that it will be less than ₹100.
People will be able to apply for a duplicate licence, make corrections to their licences or renew of licences through the proposed RTO seva kendras, said the official. "The applications will be processed on a first come-first serve basis. RTO clerks won't be able to process applications randomly as they do now, to allegedly favour agents," he said.
At the proposed seva kendras, the setup will be such that applicants will not have to visit the RTO office again. Except for tests, all other driving licence related work can be completed in a single visit. The contract period for the existing service provider which was appointed in 2007, is already over and the government has issued an extension period of six months. A transport department official said that the new service provider will be appointed for a five-year period, as opposed to the 10-year contract previously given out.
Close