Five train deaths near Vashi in a day
A 38-year-old man lost his right leg while trying to board a Karjat-bound train at Thane railway station on Thursday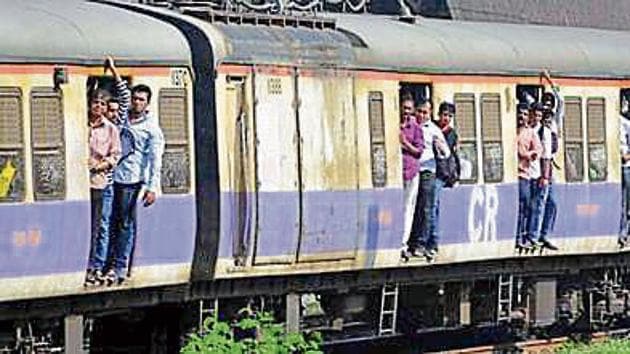 Updated on Aug 03, 2018 12:30 AM IST
The Vashi government railway police (GRP) registered as many as five train deaths on Wednesday alone.
In the first accident, an unidentified man in his 30s was knocked down by an unknown train between Vashi and Sanpada stations around midnight. Railway officials rushed him to a nearby hospital where he was declared dead. Almost at the same time, Nitai Chaudhary, 25, a resident of Turbhe, was hit by a train on trans-harbour line. He was crossing the tracks when he was hit by a Thane-bound train.
In the third accident, a 26-year-old man died after falling from an unknown train between Govandi and Chembur station around 9.10am. He too was declared dead in a nearby hospital.
In the fourth accident, Digambar Vatul, 60,died after falling from a train between Govandi and Mankhurd stations around 4.30pm. The victim of the fifth accident is an unknown woman in her 40s who had suffered severe injuries after being hit by a train near Vashi station on July 7. She succumbed to her injuries on Wednesday.
According to Gauriprasad Hiremath, senior police inspector of Vashi GRP, the reason behind most train deaths are illegal track crossing. "Despite having subways and foot over bridges, people do not use them. Sudarshan Khurana, manager,Vashi station, said, "Most train deaths occur as people want short-cuts."
In another incident, a 38-year-old man lost his right leg while trying to board a Karjat-bound train at Thane railway station on Thursday. According to a Thane GRP officer, the victim lost control while trying to climb between two compartments and his leg was crushed.
Close Story