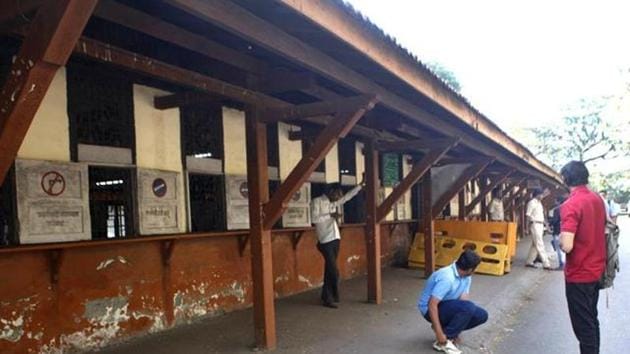 Hi-tech system to make registering vehicles easier in Mumbai's western suburbs
According to RTO sources, work at Andheri and Borivli RTOs was pending owing to a delay in getting high-speed internet connectivity
UPDATED ON MAR 28, 2017 12:16 AM IST
From next month, vehicle registration process in the western suburbs will be smoother and faster. After introducing the web-based Vahan 4.0 at Tardeo and Wadala Regional Transport Offices (RTOs), the motor vehicles department will implement the system at Andheri and Borivli RTOs next month.
According to RTO sources, work at Andheri and Borivli RTOs was pending owing to a delay in getting high-speed internet connectivity. "MTNL is expected to complete the work of providing internet connectivity lines of 10mbps speed within the next four to five days. Once done, Vahan 4.0 system could be introduced any time," said an official.
RTO sources said a shortage of computers is another issue in implementation of Vahan 4.0.
It will allow residents sitting in any part of the world to do various work such as transferring vehicles, obtaining a no-objection certificate, changing the address and making online payments.
Around 400 new vehicles are registered in the western suburbs every day — the highest in the city. The system developed by National Informatics Center (NIC) will do away with the role of touts and agents. Currently, people are forced to approach agents or touts for their vehicle-related work owing to corruption at the RTOs. Vahan 4.0 will make registration of new vehicles faster and smoother for dealers.
Sources said the registration process will become faster and dealers could hand over new vehicles to customers in a day or two. The department has already introduced Vahan 4.0 at 25 of the 50 RTO offices across the state.
Within the next two months, the department will implement the system at all RTOs across the state.
"If everything goes as per plan, Vahan 4.0 should be in place at all RTOs across the state," said Praveen Gedam, transport commissioner of the state.
Read
No more touts, vehicle registrations, driving licenses in Mumbai to go online soon
E-governance centres to make getting a driving licence easier
Close