In Mumbai: NIA opposes IRF trustee's plea for seized valuables
The National Investigation Agency has objected to the plea of Amir Abdul Mannan Gazdar, a trustee of the now banned Islamic Research Foundation (IRF) and a director with Harmony Media, seeking the cash that was seized from his house to be returned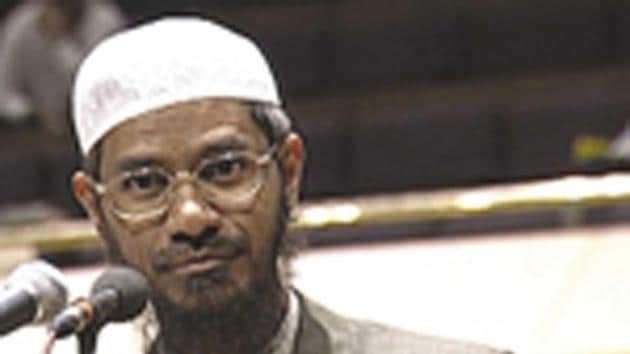 Published on Jan 24, 2017 12:30 AM IST
The National Investigation Agency has objected to the plea of Amir Abdul Mannan Gazdar, a trustee of the now banned Islamic Research Foundation (IRF) and a director with Harmony Media, seeking the cash that was seized from his house to be returned.
Gazdar's house were raided by the NIA on November 19, last year, after the agency registered a case against televangelist and IRF founder Zakir Naik. The agency had seized cash worth Rs9.80 lakhs and gold jewellery.
In its reply to the plea, NIA said that the investigation on the possession of the huge amount of cash with him is under progress and they suspect that the money found with him in raid belonged to IRF.
In their reply to Gazdar's plea, NIA said, "Investigation has revealed that Dr Zakir Naik has been operating a number of entities, including trusts and companies in India and abroad. All these entities are directly or indirectly related to the activities of Islamic Research Foundation (IRF), and in most of these entities, Amir Gazdar has been one of the directors."
The agency has stated that these companies include, Harmony Media Pvt. Ltd, Long Last Construction Pvt Ltd, Majestic Perfumes Pvt. Ltd, Alpha lubricants Pvt Ltd, Islamic Research Foundation International (UK), Universal Broadcasting Corporation Ltd (UK) Lord Inc. Corporation Ltd. (UK).
After registering a case against Naik, the NIA carried out raids at 10 places in Mumbai, including Naik's home in Mazagaon and IRF office in Dongri. The office of Harmony Media Pvt Ltd, which is associated with Naik's banned 'Peace TV' channel, two studios in the building which edit shows for the TV channel, Global Education office and Islamic Books International, too, were raided.
READ MORE
Mumbai enforcement directorate summons televangelist Zakir Naik
78 bank accounts of Zakir Naik, his NGOs and associates under NIA's scanner
Close Story