Launch of Mumbai's first air-conditioned local delayed by 6 months
Updated on Dec 17, 2016 12:09 AM IST
Mumbai will have to wait at least six more months for its first air-conditioned local train, originally scheduled to begin operating on the Central Railway (CR) corridor by the end of the year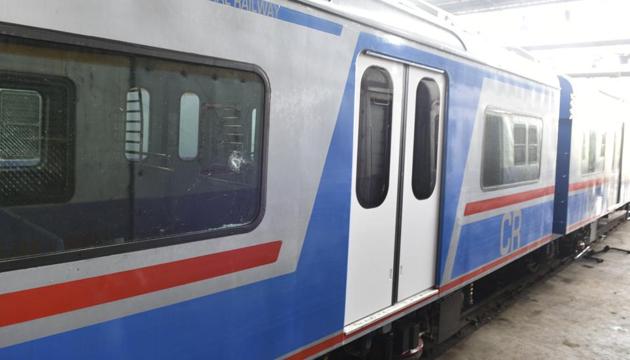 Mumbai will have to wait at least six more months for its first air-conditioned local train, originally scheduled to begin operating on the Central Railway (CR) corridor by the end of the year. The train, which arrived in the city in April, will now be introduced on the Western Railway (WR). However, it will take WR at least six months to complete the required technical and safety trials, receive certification from the commissioner of railway safety, modify tracks and remove bridges to make the corridor compatible with the air-conditioned train.
A month before the train was to be introduced, CR authorities said that the height of old road-bridges over tracks prevented them from operating it on the corridor and asked WR to take over.
However, WR faces the same problem at Mahalaxmi, where the height of the road-bridge would require lowering the tracks by three to four centimetres. But WR has fewer such trouble spots than CR, and officials say they can operate the AC train on the Churchgate-Virar fast corridor.
Apart from lowering the tracks at Mahalaxmi, WR will also need to dismantle the Matunga and Mahim foot-bridges, which alone will take four to five months, said Mukul Jain, divisional railway manager, WR, Mumbai division.
"First the train has to complete Research Designs and Standards Organisation (RDSO) trials and then it will be handed over to us. We will conduct our functionality trials, which include checking train ventilation and safety features. This is expected to take a month. Then if there is any other trial required, it will be conducted by the concerned authorities, which may take another six months," added Jain.
The AC train arrived at CR car-shed at Kurla in April but the train had a technical flaw because of which its internal temperature could not be regulated and would drop as low as 16 degrees Celsius.
CR then imported a new inductor to regulate the AC temperature, which was fitted to the train. Currently, the train is undergoing trials on CR, which will take about three months to complete, said DK Sharma, general manager, CR.