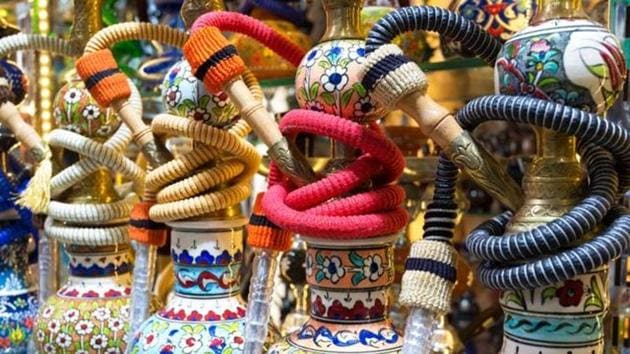 Maharashtra govt wants to restrict hookah parlours, bring them under local cops
The state is apprehensive about giving hookah parlours a legal status, as there is a possibility in the rise in their numbers if legalised
UPDATED ON MAY 01, 2017 10:40 AM IST
A cash-strapped state government is considering regulating hookah parlours by issuing licences for them in the state.
The finance department of the state government has written to the home department to study if framing the rules to regulate the parlours and bring them under the ambit of the local police was possible. The home department will begin the process by seeking opinions from various departments, including the law and judiciary, urban development and police commissionerates of various cities.
"The finance department has been tapping various sources for revenue generation because the state finances are badly affected owing to demonetisation and the ban imposed by the Supreme Court on liquor shops near the highways. It is true that hookah parlours operate illegally in big cities like Mumbai and Pune. We have information about drug peddling at these joints. If we frame rules to regulate the parlours, it will help the police to curb the activities," said an official from the home department.
Read more: Age no bar at hookah bars
The department is, however, also apprehensive about giving the parlours a legal status. "It will be like legalising the parlours if we decide to give them licences. There is also a possibility of a rise in the number of such joints once legalised," he said. The officer said there are more joints in Pune owing to the larger number of higher education institutions and IT companies.
The finance department, however, claimed the idea is still under consideration. "The subject came up for discussion during a meeting and we have written to the home department to check into the possibility. No firm decision has been taken and we will go ahead only after getting a positive response from all fronts," said DK Jain, additional chief secretary, finance department.
Read more: Bar owners move HC on hookah ban
Close