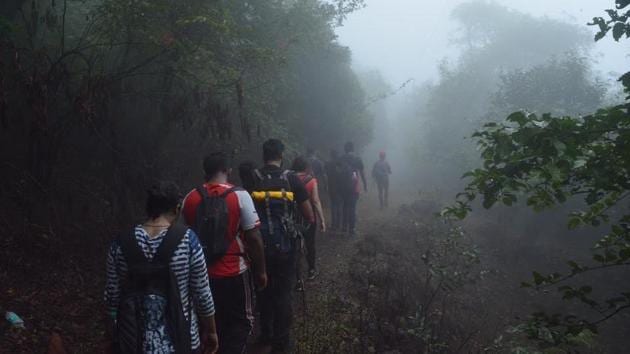 Maharashtra: After two deaths, Devkund bans trekkers and tourists till September 9
Mumbai city news: The local administration has asked the police to impose section 144 — which prohibits assembly of more than four people in an area — from July 13 till September 9
UPDATED ON JUL 19, 2017 11:44 AM IST
After the death of two trekkers last week at the Devkund waterfall, the local administration has asked the police to impose section 144 — which prohibits the assembly of more than four people in an area — from July 13 to September 9.
The police said the directions were implemented from Friday, and close to 600 people were stopped from entering the trekking destination in Raigad on Saturday.
HT had reported on July 9 that two trekkers from Pune went missing at the waterfall and a day later, their bodies were recovered. After the deaths, the Raigad police requested the district administration to bar tourists from going to the waterfall until the monsoon is over.
READ: Avoid these trekking destinations in Uttarakhand and Maharashtra
The police also appealed to the district collector to impose prohibitory orders under section 144 of the Criminal Procedure code (CrPC) last Monday.
Officials from the Raigad district collector's office said after repeated deaths owing to harsh weather conditions, it was necessary to take this step. "We have instructed the police to seal the area and not allow tourists till September 9. If rain continues after that, we will extend the ban until we are sure the area is safe again," said an official from the district collector's office.
According to the Raigad and Navi Mumbai police, 16 people have died, and more than 50 have been hurt at various waterfalls and hilly areas around Mumbai since the beginning of this year's monsoon season. In June, 55 students were stranded between two streams of the Kundalika river and were rescued after a six-hour operation
Close