Fadnavis announces farm loan waiver of
₹

34,000 cr, 40 lakh Maharashtra farmers to be debt-free

Updated on Jun 25, 2017 08:08 AM IST
Mumbai city news: The waiver will benefit a total of 89 lakh farmers in Maharashtra.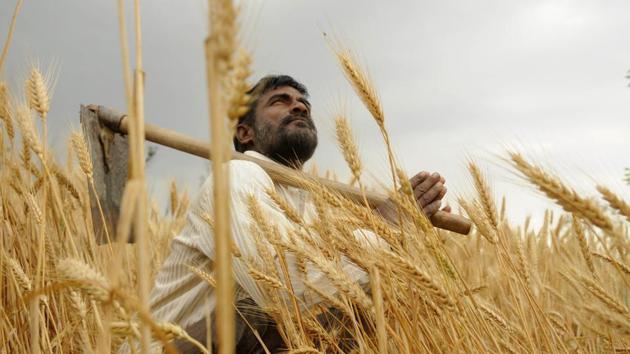 Calling it a 'historic step' and naming it after Chhatrapati Shivaji, the Maharashtra government on Saturday announced that it would spend Rs34,000 crore to write off farm loans — the waiver will help 89 lakh farmers in debt across the state.
The government has set a cap of Rs1.5 lakh a farmer — this means the loans of around 40 lakh farmers will be completely written off. Chief minister Devendra Fadnavis announced the decision on Saturday, after an unscheduled cabinet meeting. Of all farmers in debt, 6 lakh of them can avail the scheme for a one-time settlement of up to Rs 1.50 lakh. The government has also announced a special package for regular loan payers, by giving them a bonus of Rs 25,000 or 25% of the loan paid — whichever is higher.
"This was a historic decision, as no other state has given such a large waiver. Andhra Pradesh waived loans up to Rs20,000 crore, Punjab gave Rs10,000 crore, Telangana announced a Rs15,000-crore waiver while Karnataka announced Rs8,000 crore," chief minister Devendra Fadnavis said. He said the decision was taken after meeting between the BJP, ally Shiv Sena chief Uddhav Thackeray and senior leaders of the Opposition.
Farmers, however, are not happy with the package, as they have been against the Rs1.5-lakh cap and a June 2016 deadline to be eligible for the waiver. "We have been demanding a complete loan waiver without any cap. The government has backtracked on the assurance it gave to us," said Raghunath Patil of the Shetkari Sanghatana.
The waiver will add to the state's financial burden, and this could affecting development projects, CM Fadnavis admitted, but said the government will tie-up with banks for a staggered loan.
"We are talking to the nationalised banks on how to schedule the repayment of loans that we take . It is true the government is not in the position to bear the additional burden, but our endeavour is to keep fiscal deficit in check," he said.
While announcing the package, named Chhatrapati Shivaji Maharaj Krishi Sanman Yojana, the state government excluded government employees, other than Class-4 employees, sitting and former legislators, income tax payers and traders with an annual turnover of more than Rs10 lakh. Loans taken by farmers until June 30, 2016 will be written off.
The announcement was made after a series of meetings with Nationalist Congress Party chief Sharad Pawar, Shiv Sena chief Uddhav Thackeray, Congress's state chief Ashok Chavan over last two days. Though Thackeray was insistent the upper cap be raised to Rs2 lakh, the ruling party ensured it was settled at Rs1.5 lakh.
The decision was taken after widespread protests by farmers over more than a week earlier this month. The government had several rounds of discussion with a steering committee of farmers' outfits.
Personalise your news feed. Follow trending topics