Maharashtra gives freehold of land rights to refugees from Pakistan
Sindhi and Punjabi refugees and their families live in around 31 colonies located across the state.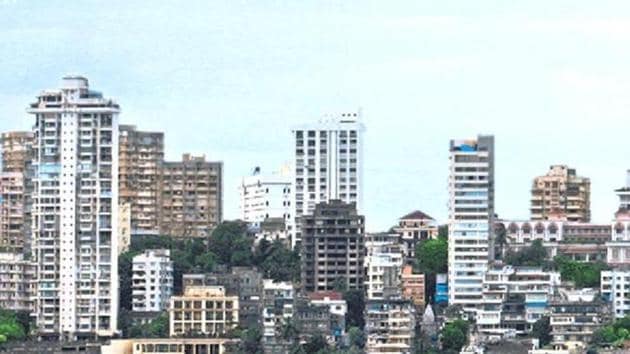 Updated on Apr 25, 2018 12:53 AM IST
The Maharashtra government on Tuesday decided to make the land given to Sindhi and Punjabi refugees who had migrated from Pakistan, free from hold. The move will provide the refugees the right to sell their houses or opt for redevelopment without any interference from the state government, which is the owner of these properties.
Sindhi and Punjabi refugees are living in colonies located across the state, including five in Mumbai. Most of these decades-old colonies are in a dilapidated condition. At many places, encroachments have been made by the refugees while constructing houses which will now be regularised by the decision taken in the state cabinet on Tuesday.
In Maharashtra, there are around 31 such colonies where refugees from western Pakistan have been residing since Partition. Compensation land pool was made and plots were allotted to these refugees — most of whom migrated from Sindh and Punjab provinces of western Pakistan — according to the Displaced Persons (Compensation and Rehabilitation) Act, 1954.
In Mumbai alone, there are approximately 5,000 families residing in the five colonies — Sion Koliwada Colony, Wadia Trust Estate (Kurla), Chembur Colony (Chembur), Thakkar Bappa Colony (Chembur) and Mulund Colony (Mulund).
"The state government has decided to bring all such properties under Class I (A) category of the Maharashtra Land Revenue Code, 1966. With the cabinet decision, the refugees will now get free hold of the land, which means they can sell, redevelop and even mortgage the property on which they have been residing, since more than six decades. The category provides all the rights to the person possessing the property without any restriction," said a senior official from the state revenue department.
Up until now, refugees had to take prior permission from the state government before taking any action and were charged unearned income for any property sales. For instance, to sell the plot, the refugees were charged 50% unearned income which means 50% of the difference between purchase price and selling price.
The government believes that the refugees came to India leaving everything they possessed in Pakistan. Thus providing freehold land has become their right, the officer said.
The state government had taken similar decisions for Dhule and Jalgaon districts on April 28, 2006 and June 24, 2008 respectively. The recent decision will also end the disparity over providing rights to the refugees in the state.
Close Story