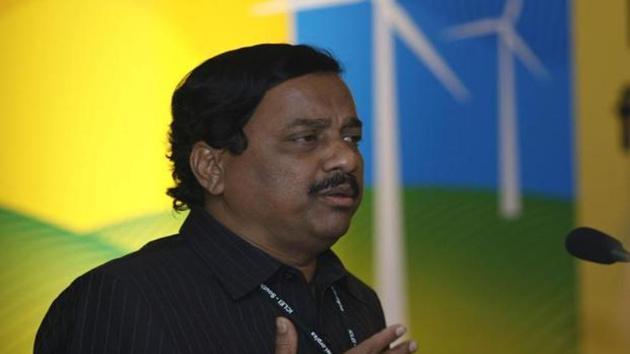 Maharashtra irrigation scam: NCP's Sunil Tatkare not an accused, but not out of woods
The ACB in its charge sheet, which runs into 3,000-odd pages, has made it clear that Tatkare's role is subject to further probe
UPDATED ON SEP 12, 2017 01:06 PM IST
Former water resources minister and NCP state chief Sunil Tatkare may be headed for trouble with the Anti-Corruption Bureau (ACB) naming him in the charge sheet in the Kondhane dam scam filed on Monday. However, he has not been called an accused.
The ACB in its charge sheet, which runs into 3,000-odd pages, has made it clear that Tatkare's role is subject to further probe and he has not got a clean chit. However, the former minister's mention comes only in the last paragraph of the charge sheet. "The probe into Sunil Tatkare's role is not over and supplementary charges can be filed when the investigation is complete," states the charge sheet.
This is a similar strategy that was adopted with former deputy chief minister Ajit Pawar, who is one of the main accused in the Balganga dam project. In both the cases, the ACB said the probe will continue under criminal procedure code section 173 (8), which allows the investigators to attach further reports and evidence, if so uncovered in the ongoing probe.
The ACB has indicted six officials of the Konkan Irrigation Development Corporation and contractor Nisar Khatri of FA Enterprises. "This is not clean chit but if we have to charge a senior politician, we want to ensure that the case stands legal scrutiny. Tatkare, as the water resources minister had cleared the project in 2011, he had also granted approval to increase the height of the dam and its cost within one month of issuing work order for the project. This was done by violating several norms but we still have to prove that this violation was done with malafide intention,'' said a senior home department official.
The ACB still does not have a case to accuse him of being part of a criminal conspiracy.
The ACB will now probe Tatkare's role in granting the cost escalation for the project from Rs56 crore to Rs 328 crore within one month of issuing tenders and work orders to FA Enterprises. As per norms, changing the scope of work and increasing the height of the project (from 39 meters to 71 meters) needs a revised approval, which was not taken. It also requires the governor's clearance. This was also not taken.
In Maharashtra, the governor has special powers to ensure equitable distribution of funds and infrastructure. The ACB will write to water resources department seeking clarification on its rules of business especially the way files were routed to establish Tatkare's role, if any, in this scam. They will also look for any links between Tatkare and contractor. "The scam was at the behest of senior politicians and not just officials. But, two and half years on, the ACB has not proved a case against any politician,'' said Anjali Damania, whose PIL led to probe in Konkan projects.
Close