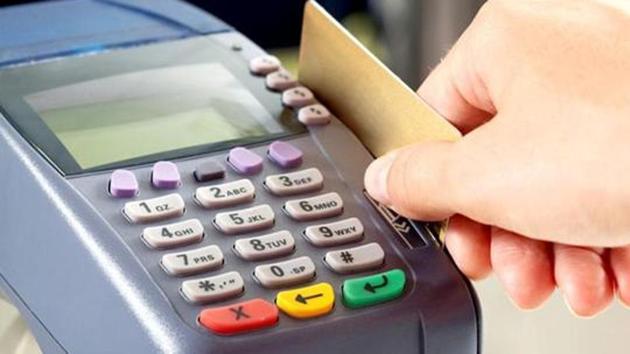 Mumbai cops arrest 5 card cloners, but their trainer Mr X continues to elude them
Officers believe the card-cloning training programme in Coimbatore was run by a middle-aged foreign national with Asian roots, but they are yet to identify him.
Hindustan Times | By Aritra Hazra
, Mumbai
UPDATED ON AUG 02, 2018 02:32 PM IST
The man who allegedly runs a card-cloning 'training programme' in Coimbatore, nicknamed 'Mr X', continues to elude the Mumbai police over a month after the issue first came to light.
A few months ago, an unusual weblink had surfaced on a popular shopping portal, directing to a phone number. Based in Coimbatore, the man behind the scheme promised a rigorous one-day training programme in credit and debit card cloning for a fee of ₹60,000.
Last month, police officers from the Kherwadi station arrested five employees of a cafe in Bandra-Kurla Complex for allegedly cloning the cards of at least 35 customers. The accused – identified as Akram Shaikh, 24, Faiyyaz Choudhary, 26, Sarfaraz Shaikh, 27, Altaf Shaikh, 23 and Rahul Yadav, 23 – worked as waiters. Later, the police arrested another suspect Rehan Khan, who had earlier recruited Shaikh and Choudhary before the duo formed their own gang.
The police, however, are yet to identify the kingpin. According to officers from the Kherwadi station, Mr X could be a middle-aged foreign national with Asian roots, who speaks English and has not disclosed his personal information even to his trainees.
Mr X reportedly only communicates through video calls after conducting a thorough background check of the applicant. "He only speaks via video calling and while on the call, he keenly observes the person to assess whether he or she is an undercover sleuth," said the officer leading the investigation.
"After being convinced that the applicant is not a mole, he tells the clients or students which flight or train to take to Coimbatore, and then conducts a reconnaissance for at least 30 minutes at the station or airport before beginning the training process," the officer said.
Further, the location where the training takes place keeps changing, making it all the more difficult to trace him.
Shaikh, who was the first to approach Mr X, travelled by train to Coimbatore and had to wait at the railway station for 30 minutes before a taxi picked him up and took him to an undisclosed location. Choudhary, who travelled by flight, also had to wait at the airport for 30 minutes before he was picked up.
"Trainees are given skimmers and the software as part of the ₹60,000 package," the officer said.
Rajendra Chavan, senior police inspector, Kherwadi police station, said, "We have concrete details of the existence of this man who teaches people to clone cards. We are investigating the case thoroughly ." The police have retrieved a number, which they believe belong to Mr X, but is currently unreachable.
Close