Mumbai cops bust voice phishing racket; kingpin held in Jharkhand
Probe revealed the number from which one of the victims had received a call was recycled and issued to a West Bengal resident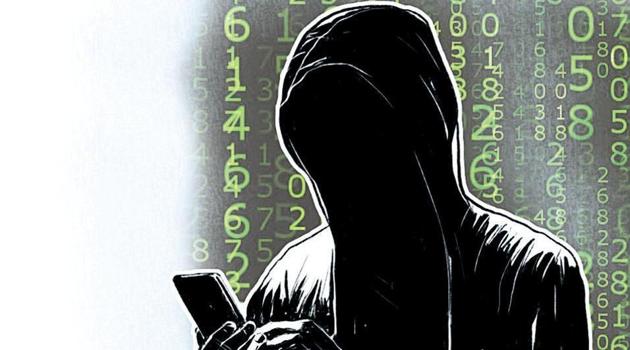 Published on Feb 07, 2018 03:49 PM IST
Hindustan Times |
, Mumbai
Megha Sood
The Cuffe Parade police last week busted a 'voice phishing racket' and arrested its mastermind from Jharkhand. The police brought Vikash Kumar Das to Mumbai on Sunday. He was produced in the court on Monday, which remanded him in police custody till February 9.
An officer from Cuffe Parade police station said they received a complaint from Manoj Solanki, a Tardeo resident, in December about him losing Rs47,000 after receiving a fraudulent call. Solanki said he gave his card details and PIN to the fraudster who posed himself as an employee of the bank in which he had his account.
Investigation revealed that the number from which Solanki received the call belonged to Kaustav Dhananjay Dey from West Bengal. A team reached west Bengal and questioned Dey. Here the team learnt that Dey had received a recycled number. Cops also discovered that the money Solanki lost was transferred through a money transfer app from Kulti village in West Bengal.
Following the money trail, the police learnt that a person named Gurmeet Singh had transferred money from Solanki's account into another bank account in Jharkhand. Investigation revealed the account belonged to Monokia Devi Tudu, a tribal woman from Jharkhand. Police officers said this led them to Das, the kingpin of the voice phishing racket. Cops said Das worked with his relatives and friends.
A police officer said Das, his uncles and three friends illegally procured prepaid SIM cards from dealers and returned them after using so that the cards could be recycled. They had approached the tribals from their village and offered them help to open bank accounts. While the gang helped tribals open bank accounts, Das kept their ATM cards and passbooks.
The gang would dial random mobile numbers and try to coax the victims into giving their debit/credit card details and PINs by posing as bank employees. After securing the card details, the gang would transfer it into the bank account in Jharkhand. They would withdraw the money using the ATM cards they had.
"We are now looking for Das's uncles Subal and Ranjit and his three friends. Das has been remanded in police custody till February 9," said an officer from Cuffe Parade police station.
The police are now trying to find out how many people are part of the racket, which they said is rampant in the city.
Close Story