Mumbai schools are checking students' bags for hookah and drugs
Alarmed by complaints from several parents that students were smoking hookah after classes, schools in Mumbai have started checking bags to ensure children are not carrying narcotic substances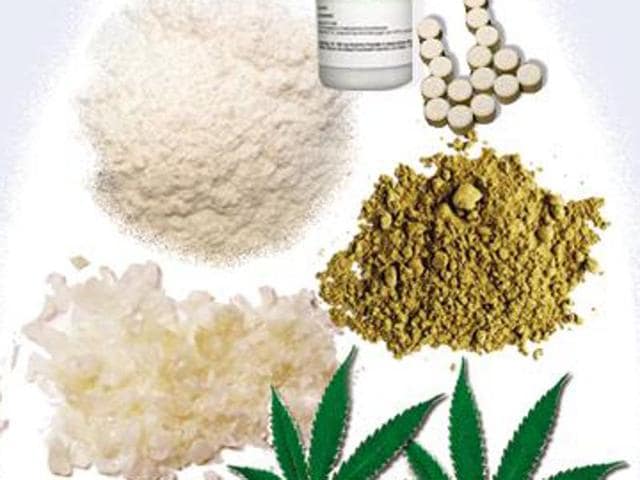 Updated on Oct 24, 2016 11:37 AM IST
Alarmed by complaints from several parents that students were smoking hookah after classes, schools in Mumbai have started checking bags to ensure children are not carrying narcotic substances. Some schools are also organising workshops and spelling out policies to prevent substance abuse.
Swami Vivekananda International Schools in Kandivli recently received complaints from parents about students between 13 and 15 smoking hookah after school. "Parents who are part of a mohalla committee told us children were frequenting hookah parlours and that some even bought a hookah that they smoke at friends' homes after school," said Yogesh Patel, director of the school. Patel has asked teachers to randomly inspect bags, both at the Kandivli campus and in its sister school in Malad.
"Students are indulging in such habits at a young age. Many of them smoke and drink before turning 14, " said Patel, calling the trend a result of bad parenting. "Parents today spoil their children by giving into all their demands, but not giving them their time. They don't pay attention to their child's friends' circle, or what they do in their spare time. Instead, they are allowed to come home late or go for sleepovers and parties."
Another school, SM Shetty School and Junior College, Powai recently adopted a policy on what to do if alcohol or drugs are found in school bags. It said it will support children whose use of drugs and other addictive substances interfered with their academic performance.
Last month, the RN Podar schools in Santacruz, Khar and Powai, took up bold topics such as substance abuse, emotional and power abuse, selfie obsession and child sexual abuse faced by teenagers during their annual event — Drishtikon. Avnita Bir, the principal of the schools, said, "These issues exist. If we don't talk about it, who will? Even parents realise their kids need to be equipped to handle such issues."
Substance abuse and teens
A survey by Hindustan Times on August 17 showed nearly 90% of its respondents, between 14 and 20 years, were aware about drug abuse and knew someone who was grappling with it. Of 700 teens interviewed across 12 educational institutes in Mumbai and Navi Mumbai, and a few from Pune, 621 said drugs were the most common substance used by their peer group, followed by alcohol (585) and tobacco (342).
READ: Peer pressure main reason behind drug abuse among teenagers
"Drugs have reached the minds of children as young as 14. This is the right time to make them aware of the consequences, and so far, this has not been done so far," said Dr Harish Shetty, senior psychiatrist, who conducted the study with psychologist Shalet Fernandes.
Most respondents mentioned weed or cannabis; they considered it harmless and said it was used multiple times a day, even between classes. Around 22% knew about 'MD' or 'meow meow', the street name for the narcotic substance mephedrone; 15% have heard of cocaine and 7% are aware about white ink being used to get a high.
"Boys seem to be more aware. They knew the specific drug and its effects, while girls have general information," said Fernandes.
Children are aware about hash, meth, heroin, charas, ganja and brown sugar, among others. a few even said students experimented with snake bites, but it wasn't clear if they had tried it themselves or only heard of it. Among alcoholic substances, beer, wine and vodka were well known among students.
The respondents had said peer-pressure and stress were the main reasons for substance use, followed by curiosity and depression.
Close Story