'Peer pressure main reasons behind drug abuse among teenagers'
The respondents said that peer-pressure and stress are the main reason behind starting substance use followed by curiosity and depression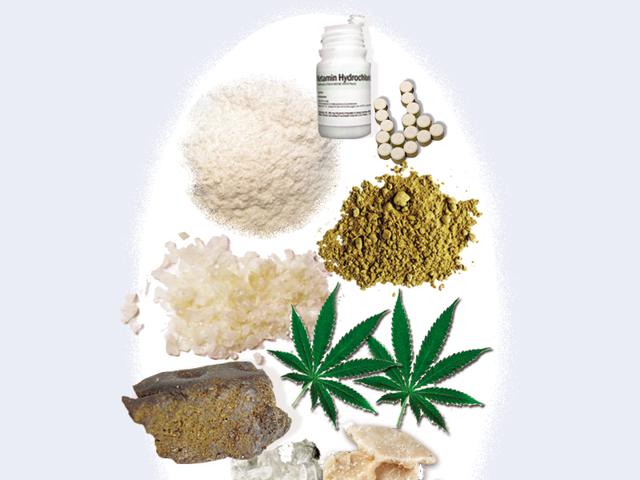 Updated on Aug 29, 2016 12:06 AM IST
A survey by psychiatrists has found that most teenagers in Mumbai are just a friend away from substance abuse. Nearly 90% of the respondents between 14 to 20 years were aware about drug abuse and knew someone who was grappling with it.
Around 700 teens were interviewed across 12 educational institutes largely in Mumbai and Navi Mumbai, and few from Pune. Among them, 621 said that drugs are the most common substance used by their peer group, followed by alcohol (585) and tobacco (342).
Maximum respondents mentioned weed or cannabis; they considered it harmless and said they use it multiple times a day. Around 22% knew about 'MD' or 'meow meow', street name for mephedrone, 15% have heard of cocaine and 7% are aware about white ink - an office stationery item - being used to get high.
"Boys seemed to be more aware than girls. They knew the specific drug and its effects, while girls had general information," said Dr Harish Shetty, senior psychiatrist, Dr LH Hiranandani Foundation Hospital, Powai who carried out the survey over the last eight-months, along with psychologist, Shalet Fernandes.
Children were aware about different kinds of substances such as hash, meth, heroin, charas, ganja and brown sugar among others. Among alcoholic drinks, beer, wine and vodka were well-known.
"Drugs have reached the minds of children as young as 14 years. This is the right time to make them aware about the consequences," said Shetty.
The respondents said that peer-pressure and stress are the main reason behind starting substance use followed by curiosity and depression. "Hence early identification is critical," said Dr Shubhangi Parkar, head of the psychiatric department at the BMC-run KEM Hospital. "Substance use disorders are common among school-going children. It starts with smoking and then they graduate to drugs," said Parkar.
Close Story