National anthem in cinema halls not real test of patriotism
Hindustan Times |
Ayaz Memon
Dec 02, 2016 01:19 AM IST
The political class, across parties, relishes playing the nationalism card. But whipping up this sentiment with chest thumping rhetoric does not necessarily establish bonafides.
Given the spate of decisions that have come from their respective quarters in recent months, it is moot if the central government and the judiciary are not locked in a race to grab headlines. Often, these two institutions have been ranged against each other, sometimes not. Caught in the crossfire or otherwise, the primary victims seem to be ordinary citizens.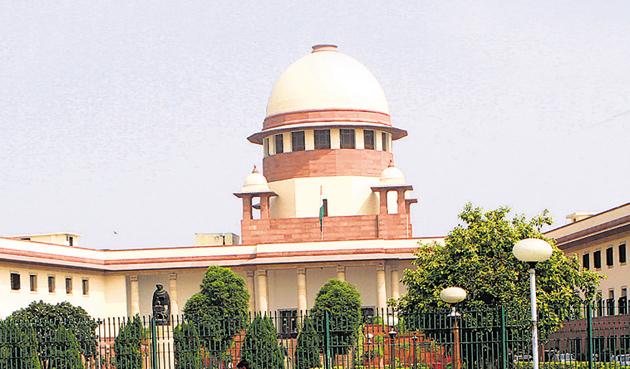 Consider the interim order passed on a PIL by the Supreme Court bench of justices Dipak Misra and Amitava Roy a couple of days ago. This makes compulsory (across the country) playing the national anthem in cinema halls with the audience standing up for it.
The bench decreed among other things this is necessary for "constitutional patriotism". What extraordinary findings have emerged since a similar PIL was made 15 years earlier (incidentally by the same petitioner Shyam Narayan Choksey when Justice Misra was heading the Madhya Pradesh High Court) is unclear. Indeed, the SC Justices would have found audience response to the national anthem in cinema halls in Maharashtra and Goa, two states that had made it mandatory years back, quite instructive.
Last week, I saw Fantastic Beasts And Where To Find Them, JK Rowling's latest work on wizardry, at theatre in a mall at Lower Parel. Before the movie started, all those in the hall stood up, as is the practice.
A few one could see in the rows ahead arose somewhat languidly. To say they were reluctant is being value judgmental. Of late entrants, most froze in their tracks in the aisles, a few made an unholy dash to find their seats. As soon as the anthem ended, a large swathe of people entered, presumably biding time for the main show to start. The anthem had lasted just about a minute and passed off without hassle. But overall, the response was matter-of-fact than inspired.
There is a sense of respect and fervour that the national anthem evokes which doesn't jell somehow with moviegoing. Imagine the national anthem as a precursor to a Dada Kondke film, or some other of this genre? It seems gross.
The stirring pride one feels when the tricolor is unfurled seems a misfit in a cinema hall where people come essentially to be entertained, usually by escapist fare of a make believe world.
It is certainly unlike participating in Independence Day or Republic Day celebrations – not even like being at a major sports event where the country is being represented, vying for honour and victory.
Moreover, if this respect is coerced, not spontaneous, what is achieved?
Those of my vintage will recall the 1960s when playing the national anthem in cinemas was first made mandatory. After initial wholehearted participation, people started getting disinterested.
By the 1970s, cinemagoers had worked out how to avoid the national anthem (like news reels), loitering or smoking outside and zipping in at the right time. When the anthem was shifted to the end of the movie, barely a few would wait.
One part of the interim order passed by Justice Misra and Roy identifies this hardship of making people obedient in an oblique sort of way. It says, the doors of the cinema hall must be locked when the anthem is played. But that still does not guarantee intent. There is also a very serious flip side. Should doors really be locked after the knowing what transpired in Uphaar cinema some years ago, leading to one of the most tragic events in contemporary Indian life? Essentially though enforced nationalism, like anything thrust down peoples throat, has diminishing marginal utility. After a spell, the joy, passion and zeal of patriotism starts to wear thin, leading to shenanigans – usually harmless but sometimes dangerous.
In volatile times, it has led to needless violence and harassment against those who self-appointed vigilantes believe have not shown respect. Disabled people and tourists have born the brunt of such jingoism.
The political class, across parties, relishes playing the nationalism card. But whipping up this sentiment with chest thumping rhetoric does not necessarily establish bonafides. Whatever the outcome of the case against him former deputy CM of Maharashtra Chhagan Bhujbal, who reintroduced playing the national anthem in cinema halls in Maharashtra on January 26, 2003, is in jail since March this year on charges of corruption.
The irony is unmissable. But Bhujbal is not an exemplar, rather a metaphor.