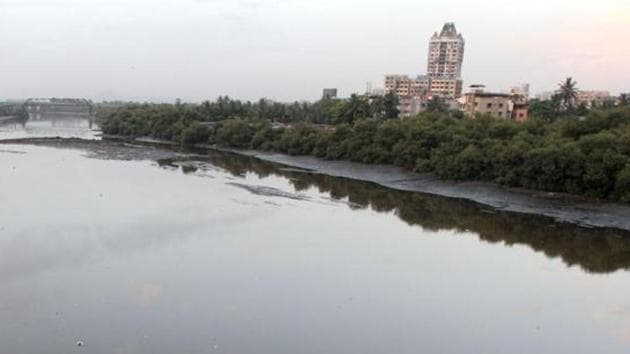 Navi Mumbai is the cleanest city in Maharashtra, 8th cleanest in India, shows Swachh survey
The Swachh Survekshan survey rated how much effort the municipalities of 500 Indian cities put into keeping them clean
UPDATED ON MAY 04, 2017 06:20 PM IST
Navi Mumbai has been ranked the eighth cleanest city India, according to the Swachh Survekshan survey 2017. It is the only city from Maharashtra to make it to the top 10. The survey rated how much effort the municipalities of 500 Indian cities put into keeping them clean.
This was the second time the survey was conducted since Prime Minister Narendra Modi launched his pet cleanliness project.
Read: Soon, app that helps you find the nearest toilet: Maharashtra CM nod for actor Akshay Kumar's idea
"This is a huge success for all of us. The credit goes not only to the Navi Mumbai Municipal Corporation (NMMC), but to each resident. The NMMC cannot maintain the city and keep it clean without the cooperation of its residents," said Sudhakar Sonawane, NMMC mayor.
"All civic officials, including the commissioner and mayor, had come together to keep the city clean. Our efforts have paid off," he said.
Navi Mumbai was ranked 12th in last year's survey. "After coming 12th last year, we decided to concentrate on developing public toilets, minimising the use of plastic bags, segregating dry and wet garbage and improving the solid waste management system. We also paid careful attention to the maintenance of gardens and public places, roads and drains," said Ankush Chavan, additional commissioner, NMMC.
Chavan said the NMMC will now focus on making Navi Mumbai the cleanest city in India. "We will have to work on the garbage dumps in the city and beautify certain areas. We will also try to increase citizen involvement in the decision-making process. Increasing our city's green cover is a priority," he further said.
Former municipal commissioner Tukaram Mundhem during whose tenure the survey had been conducted, said, "Well done, NMMC! I appeal to the citizens to keep the city clean. Segregation of waste, zero garbage should be the goal. Every citizen's participation is must to make the city clean."
Activists said the NMMC must also improve the slum and the gaothan areas. "We need more public toilets at the Turbhe and Nerul slums. The system of garbage collection in these areas also needs to be improved," said Rajesh Puri, 37, a Turbhe resident.
"The NMMC's waste-to-energy projects have been delayed. There are a lack of water pipelines. The nullahs, where water from industrial units collects also need attention," he added.
Close