Not for BEST? More than 400 vehicles in Mumbai without pollution checks
Apr 13, 2018 12:44 AM IST
BEST has a fleet of 3,830 vehicles of which it has conducted PUC checks of only 3,428 buses, an RTI inquiry has revealed.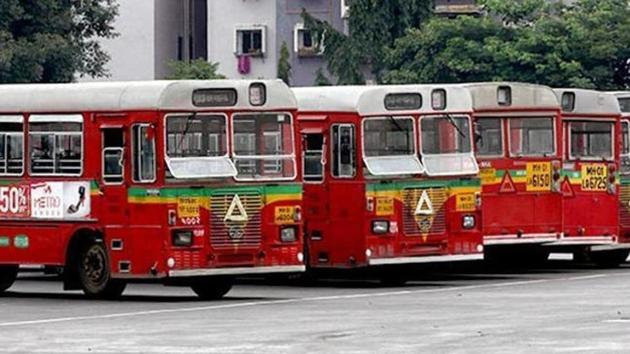 The Brihanmumbai Electric Supply and Transport (BEST) undertaking has not conducted the mandatory Pollution Under Control (PUC) Certificate checks of more than 400 of its vehicles in 2017, thus violating the provisions in the Motor Vehicles Act.
Right to Information (RTI) activist Shakeel Ahmed Shaikh said BEST's reply to his query suggests that BEST has a fleet of 3,830 vehicles of which it has conducted PUC checks of only 3,428– all buses. BEST has 2,087 CNG, 1,337 diesel and four battery-run buses. "If BEST has conducted PUC certification of only buses, it means it has not done PUC certification of more than 400 vehicles," he said. The RTI query suggests that apart from buses, BEST fleet includes six motorcycles, 15 bikes, eight cars, 145 four-wheelers, 57 delivery vehicles and cash vans, nine fault-finding vans, 7 forklifts, and 164 vehicles including lorries, tankers and mobile canteen bus, among others.
Every registered vehicle needs to go through PUC checks every six months, barring new ones, which have valid PUC Certificate for a year. In the RTI query reply, BEST said it has conducted 8,091 and 7,296 checks of buses in 2016 and 2017 respectively. "Some vehicles might have gone through PUC checks more than twice a year," he said, adding that if the vehicle was found polluting beyond prescribed norms, it needed to go through repairs.
BEST has spent Rs60 per bus for PUC checks and incurred Rs4.85 lakh and Rs4.37 lakh in 2016 and 2017, respectively.
PUC certification indicates that the vehicle's emissions are in alignment with standard pollution norms. Shaikh said vehicular pollution is one of the major reasons for pollution in Mumbai.
Shaikh has written to the chief minister and transport minister demanding stern action against concerned officials. Any vehicle, which does not carry a valid PUC Certificate, becomes liable for prosecution under section 190(2) of the act. BEST spokesperson was not available for comments.