Orphaned leopard cub enters Igatpuri home, snuggles beside kids
Forest officials haven't released the cub back into the wild because it is still too young to hunt.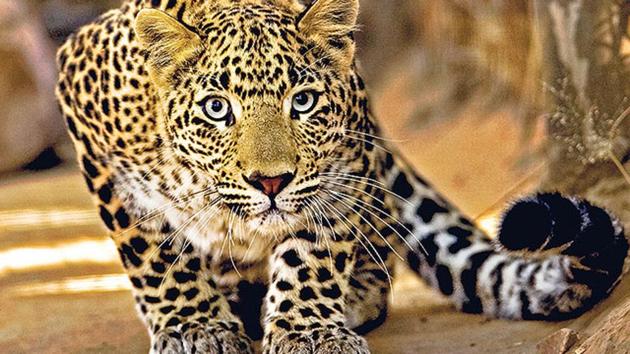 Updated on Aug 15, 2018 05:39 AM IST
Around 5am on Monday, when Manisha Barde walked into her house, she was startled to see a leopard cub sleeping next to her two children on the ground under a mosquito net.
"I was terrified, but did not panic. There was no electricity. I had stepped out just 15 minutes and had left the door open. I slowly pulled out my children from under the net. Once everyone was outside the house, we informed other villagers and the forest department," said Barde.
The incident was reported from Dhamangaon village in Igatpuri and the cub was rescued by the forest department by 6am.
Forest officer Gorakshyanath Jadhav said it was same cub that was rescued from a well near Dhamangaon on July 15 and its mother was killed in a road accident on July 18.
"When we had reached the site, we ensured the area was cordoned off. Since the leopard was too young, tranquilising it was not an option. We used mosquito net to prevent the cub from running away and brought his outside the house safely," he added.
Jadhav said the cub has been kept at the forest office for now.
"A medical examination revealed the cub is healthy. However, since he is too young to hunt, we haven't released him back into the wild. We will wait for orders from our seniors at Nagpur office," he said.
Close Story