Panel to probe Kharghar land scam
One-member commitee to look at allotments made to Koyna project-affected over the past 15 years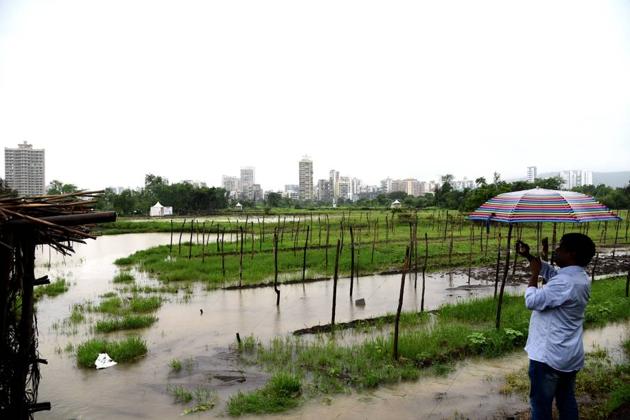 Updated on Aug 21, 2018 12:54 AM IST
The Maharashtra government on Monday formed a one-member judicial committee headed by retired high court judge Kishor Rohi to conduct a probe into the alleged Kharghar land scam.
According to the Opposition, a 24-acre City and Industrial Development Corporation (Cidco) plot, worth ₹1,768 crore, was allotted to farmers affected by the Koyna power project, and they were later allowed to illegally sell it to a private builder for ₹3.6 crore. The Opposition alleged the builder is close to Bharatiya Janata Party (BJP) legislator Prasad Lad. Both chief minister Devendra Fadnavis and Lad had denied the allegations.
After the issue was raised in the monsoon session of the state legislature, Fadnavis in July announced that a committee would be formed. According to the government resolution (GR) issued by the state urban development department (UDD) that ordered the probe, the panel will check the ownership of the plot; the legality of the allotments, and land transfer, among others.
The committee will probe all land allotments made in the past 15 years to those hit by the Koyna project. The panel will look at whether the rules were followed in the allotments, and whether any ineligible person got the land.
Mumbai Congress chief Sanjay Nirupam expressed unhappiness over the nature of probe. "We had demanded a probe by a sitting judge of the high court, as it would have given more legal powers to the panel. Fadnavis had announced to stay the transaction related to the land in dispute, but the government has not taken a decision to scrap the deal. We had also demanded action against the officials in Cidco and district collectorate responsible for the land deal. For a fair probe, the officials responsible for the illegal deal need to be sacked and investigation into their role should be included in the terms of reference," Nirupam said.
Close Story