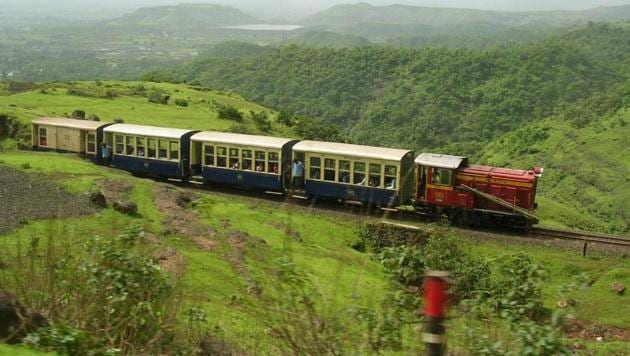 Pregnant woman falls into 800-feet deep gorge in Matheran near Mumbai, rescued
She got injuries on her back, but did not suffer a miscarriage, said Police
UPDATED ON APR 04, 2018 11:04 AM IST
A 25-year-old woman, who was six months pregnant, fell into an 800-feet deep gorge while walking on the railway tracks in Matheran on Sunday afternoon.
She got stuck in the foliage around 80 feet below, and was later rescued by a local rescue team and admitted to a hospital nearby. She was later shifted to JJ Hospital in Mumbai and is said to be out of danger now. The police said that they are trying to find out if her husband was behind the incident.
According to police, Vijaya and Suresh Pawar, 33, residents of Churchgate had tied the knot around nine months ago. Both of them were married earlier and have kids from previous spouses.
"On Sunday, the couple had gone to Matheran to visit Kare Ganpati temple. To reach the temple, which is on the upper side of the terrain, they were walking on the tracks of the toy train. That was when the woman fell," said Shivaji Dhawale, police sub-inspector from Neral police station.
"We received a call around 2.15pm from a local who informed us about the incident. With the help of local rescue teams, the woman was rescued from the gorge. She suffered injuries on her back, but the baby is safe," he said.
"When she was being taken to the hospital, the woman said that her husband had pushed her into the gorge while they were walking along the tracks. However, on reaching JJ Hospital, she told doctors that it was an accident," Dhawale said.
While her husband is a driver with Mantralaya, she is part of the housekeeping staff.
Doctors from JJ Hospital said that Vijaya was admitted on Monday with head injuries.
"We performed a CT scan, which didn't show any complications to the skull and she only needed stitches. However, we have kept her under observation," said doctors from JJ Hospital.
She has also suffered minor injuries on her hands and back but she is deemed stable.
Doctors said surprisingly, no complications were reported to her foetus even after the fall.
The police have not registered any case so far, as they have not received any complaint against the husband.
"Once she is stable, we will take the woman's statements and will decide the next course of action. We are also trying to get more details from the couples' relatives," another police officer said.
Topics
Close