RERA to Mumbai builder: Compensate buyers for delay in giving possession
Maharashtra Real Estate Regulatory Authority rapped a builder who violated construction rules and blamed delay in possession of flat on government agencies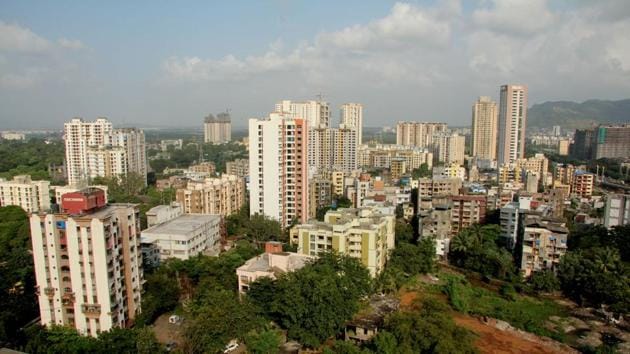 Updated on Mar 31, 2018 12:37 PM IST
The Maharashtra Real Estate Regulatory Authority (MahaRERA) in its recent order has rapped a builder who violated construction rules and tried to put the blame of delay in possession of a flat on government agencies. The order also provided relief to homebuyers who were given possession of their apartment, with the builder being asked to pay them the interest amount as compensation for delays.
MahaRERA ruled that M/s Spenta Builders Private Limited had violated height restrictions imposed by the Airport Authority of India (AAI) for its Kurla project and hence was liable to pay interest to the homebuyer for the period of delay. "The respondent promoter has violated the height restriction imposed by the Airport Authority of India. Hence he could not get Occupation Certificate (OC) for his project. He, therefore, cannot blame anybody, but himself for the delay," said the order.
The case refers to Pradeep and Sangeeta Sharma, who had purchased a 730 sqft apartment in project Palazzio at Kurla in a resale deal for Rs58.62 lakh.
The agreement specified that the buyer would get possession by December 31, 2016, and there was also a grace period of six months till May 31, 2017.
However, despite making payments, they are still to get possession of their houses.
Spenta Builders, in its defence, agreed that there was a delay, but outlined reasons for the same. It said that though it completed the project in May 2017, it has still not received an occupation certificate (OC) from the BMC, which is required to give possession of flats to the buyers. It said the BMC had directed the AAI and airport operator GVK-MIAL to verify the heights of the buildings under the project. However, the AAI has did not submitted the report.
MahaRERA then summoned both the BMC and GVK officials to ascertain why the OC was not given despite the completion of the project. GVK, in its written submission, said, "Since the buildings on the plot have violated the height of 45.24 Metres AMSL (above mean sea level) and hence obstructions for safe aircraft operations, the developers contentions that the delay in getting the OC is because of GVK-MIAL not granting NOC is incorrect and not justified."
Based on these observations, MahaRERA directed Spenta Builders to pay interest to the Sharmas from July 1, 2017, till the actual date of possession.
Topics
Close Story