Rooftop restaurants are welcome but aren't Mumbai's priority
The long-term view demands that policy-makers know – or have a fair idea of – the effect that rooftop restaurants will have on their neighbourhoods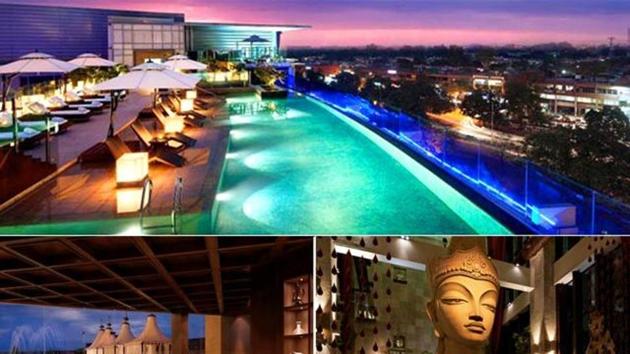 Published on Nov 08, 2017 11:34 PM IST
A huge dollop of the charm of international cities, especially favoured tourist destinations among them, has long been in their sidewalk cafes and rooftop restaurants. Casual, warm, outdoor parking places for tired feet and souls, many of them offered a great view of the contours of the cities, their waterways or shorelines. Mumbai has had these too, even when it was the more genteel and cosmopolitan Bombay.
Many of the rooftop restaurants in this city were extensions of the five-star hospitality culture and, therefore, unaffordable for the vast majority. But as all cities do, Mumbai too unfolded its secrets to those who persevered, searched for terraces and balconies overlooking the Arabian Sea which offered food and view (often surreptitiously served liquor), and having found them became loyal patrons.
The difference between these little alcoves in Mumbai and other cities was the sparse number and legitimacy. Given the law and policy, almost all of them were illegal. This spawned a culture of subterfuge by restaurant owners and a slightly edgy excitement among patrons. Who knew if an innocent evening out would end in a police raid and resulting complications?
The young Thackeray scion, Aaditya, made it his mission to deliver a vibrant nightlife to Mumbai and included rooftop restaurants as a part of this endeavour. Don't ask how this fits into the Shiv Sena's philosophy of fiery Hindutva. Political leaders are free to choose issues. That Aaditya Thackeray preferred this over better quality of roads, hospitals and schools tells us something about his priorities for Mumbai.
The policy was debated for two-three years. It was finally unveiled last week and instantly attracted controversy. The Sena's ally, Bharatiya Janata Party, had decried it on the grounds that such restaurants are "against the culture of the city" but the final push came from chief minister Devendra Fadnavis himself. The opposition in the Brihanmumbai Municipal Corporation complained that the changes it had suggested were not incorporated.
Nevertheless, hotels and malls can now have rooftop dining so long as there are no residential buildings within 10 metres, cooking is not done there using open flame or LPG burners, they have a minimum of 1.5 metre high parapet, and obtain the requisite civic and fire licences. The policy is delightfully ambivalent about serving liquor.
Will it suddenly introduce a new culture to Mumbai? Not really, not immediately. What it does straightaway is legalise all those little alcoves that were operational under the civic inspectors' benign or conniving gaze. A random check recently unearthed nearly 40 such restaurants in and around Colaba, Cuffe Parade and Marine Drive. Owners of these restaurants will now be able to operate in a legitimate manner. Juhu, Bandra, Versova and Malad have a number of such restaurants too.
There will be a gradual expansion across the city, especially in good locales and promising markets. The hotel and restaurant associations are excited about the potential of this policy. But it does not mean that rooftop restaurants will be affordable for average Mumbaiites or that thousands of new job opportunities will suddenly open up. It will be a while before the outcomes of this policy become clear, especially given that the restaurant businesses are reeling under the impact of Goods and Services Tax.
Beyond this, the long-term view demands that policy-makers know – or have a fair idea of – the effect that rooftop restaurants will have on their neighbourhoods. Other than areas like the old Ballard Estate or the new Bandra Kurla Complex, most hotels and malls in the city are located in mix-use neighbourhoods with homes, schools, even hospitals in close vicinity. Leisure outlets running late into the night would mean an increase in traffic and noise levels, besides stressing out other basic infrastructure. Ideally, the policy should have sought the average citizens' response and suggestions.
Besides, this is only the start of reorganising and expanding Mumbai's nightlife and that economy. There's much work to be done in this non-priority sector.
Close Story