Saffron split in Maharashtra can benefit Congress, NCP
Published on Jan 24, 2018 11:27 PM IST
Political observers believe that the Opposition parties could enter into tacit understanding with the Shiv Sena to oust BJP from power in the state and at the Centre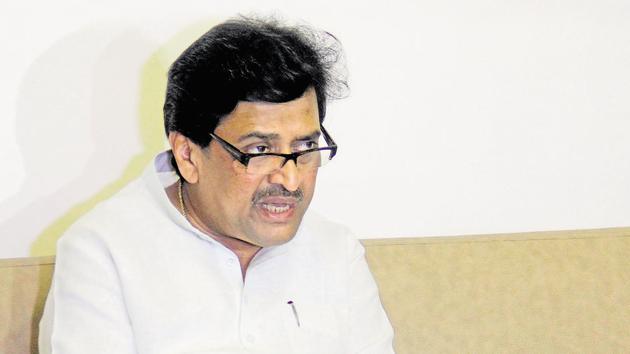 Hindustan Times |
, Mumbai
Surendra P Gangan
Shiv Sena's announcement to go solo in Lok Sabha and Asembly elections in 2019 has given Congress and NCP a reason to rejoice. The two parties that are planning to revive their alliance could gain from the split in the common vote base of the saffron parties.
Not only this, political observers believe that the Opposition parties could enter into tacit understanding with the Shiv Sena to oust BJP from power in the state and at the Centre. They also believe that the MNS may also play a spoilsport in Mumbai by splitting the Sena and BJP's votes to some extent. This may result in the rise of the seat tally of the Congress, the way it was witnessed in the 2009 LS polls.
"Congress and NCP had lost seats with a slender margin in 2019 assembly election due to the split between us, which we are planning to avoid in next elections. We are also mobilizing other like minded parties including Peasants and Workers Party, Swabhimani Shetakari Paksh and factions of RPI to make the front against BJP more stronger," said a senior Congress leader on the condition of anonymity.
State Congress chief Ashok Chavan said in Jalgaon on Wednesday that their endevour would be to avoid the division of the secular voter and join hands with like-minded parties.
According to an NCP leader, his party had offered Shiv Sena to join hands, with the support from Congress to topple the BJP government. "There could be tacit understanding, though not an open alliance, between the three parties during elections to keep the BJP numbers in check. To avert the MNS threat in Mumbai, the Sena may have this agreement in other parts of the state where other two parties enjoy stronghold," he said.
State chief of NCP Sunil Tatkare said, "We still don't believe that Shiv Sena will stand firm on its announcement of splitting the alliance during elections. It is the political plight of Shiv Sena chief Uddhav Thackeray to keep the cadre mobilized. It would be too early to speak if we will be benefited if Sena and BJP go solo."
Hemant Desai, political observer from Mumbai, said, "The Shiv Sena will be worst hit if its parts ways from BJP as the party has fast lost its credibility in Mumbai and elsewhere in the state where it has stronghold. If the split benefits Congress or not will all depends on the how fairly Rahul Gandhi performs in these elections. Also,what I feel is with Congress adopting the soft Hindutva agenda of late, it would not find in difficult to join hands with parties like Sena in these elections."