Want solution, but parties shouldn't politicise triple talaq, halala, polygamy: Muslim groups
Updated on May 15, 2017 11:56 AM IST
Muslim groups from Mumbai met in the city on Tuesday to discuss triple talaq, polygamy and halala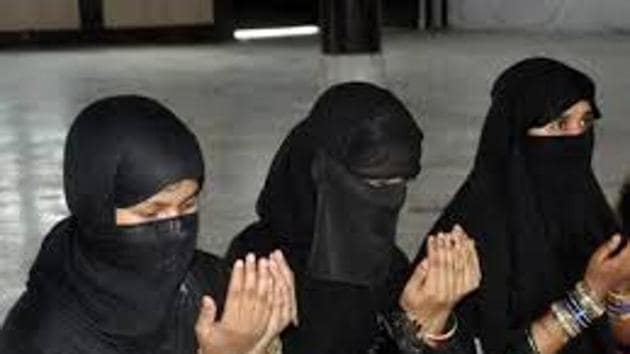 Hindustan Times |
, Mumbai
Akash Sakaria
Muslim groups who met in the city on Tuesday to discuss triple talaq, polygamy and halala, said that while they were hoping for the Supreme Court to come up with a solution next week, they were worried about the issues being politicised.
"We are perturbed with the way women are treated. But we are equally disturbed to see the issue being politicised," said Javed Anand, convener of Indian Muslims for Secular Democracy. "BJP and all other parties are included in this. It looks like they are not able to sleep at night if Muslim women are not given justice."
Read more: Muslim marriages are contracts, can't be ended by husband alone: Allahabad HC
He also added that a senior cleric from Solapur had supported the ban on these practices. The participants read out a statement from him. "Giving Talaq by just pronouncing it thrice is injustice to women. Halala ( where a woman who is divorced can marry her former husband only after she marries another man and consummates the marriage) is more dastardly than anything else in this world," the cleric has said.
Zubeida Khatoon Shaikh from Bharatiya Muslim Mahila Andolan said that there was no difference between sex trade and halala. "The maulana ( cleric) has said that women are often used and discarded. It is said that we don't know how to read the Quran and neither do we understand what it says," she said.
Speakers said that the issues should not be politicised. "There should be a collective voice in the country in a fight for women," said Nasreen Contractor, member of Indian Muslims for Secular Democracy, adding, "Triple Talaaq has no mention in the Quran. There are other solutions to this."
Read more: UP woman given triple talaq for giving a 'namkeen' packet to her parents
Close Story
Personalise your news feed. Follow trending topics