World Sleep Day: Most Mumbai women sleep for less than seven hours
Researchers from SNDT Women's University surveyed 786 women from the city on physical activity, sleep and anthropometric profile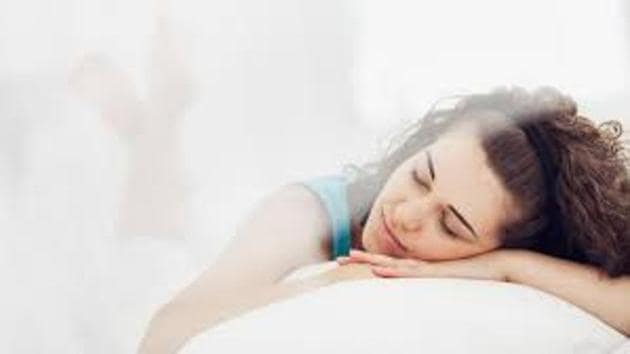 Updated on Mar 16, 2018 11:04 AM IST
Hindustan Times |
, Mumbai
Sadaguru Pandit
Most women in Mumbai could be getting less than seven hours of sleep a day, leading to lifestyle disorders and diseases, according to a recent study that examined sleep patterns and its correlation with anthropological factors in young women.
As part of the study, which was done to mark World Sleep Day on March 16, researchers from SNDT Women's University surveyed 786 women from the city on physical activity, sleep and anthropometric profile. Of them, 58.1% slept for less than seven hours, 21.6% slept 5-6 hours and only 16.9% slept 7-8 hours a day. The study also revealed 40 women needed medication to help them sleep, and almost half reported disturbed sleep pattern due to bad dreams.
According to doctors, 7-8 hours of sleep is mandatory for adults, deficiency of which leads to metabolic disturbances, obesity, hypertension and cardiac complications. Disturbed sleep is also considered as a major indicator of depression and is correlated with limited attention span, memory deficiency, increased aggressive behavior and irritability. "Based on the observations, it appears that lifestyle of young women is a concern as it increases the risk of obesity and its adverse consequences," said PS Ghurge, associate professor, who spearheaded the findings.
Ghurge's team found that a higher percentage of women—every one in four, who slept less than 6 hours, were either overweight or obese compared to those who slept for a longer duration. "Most of the women in the present study had low physical activity levels. The concern is direct correlation between less than optimal sleep duration and compromised sleep quality combined with physical inactivity which can increase their risk of non-communicable diseases in our young women," Ghurge added.
Dr Vinod Gite, head of Mumbai's first sleep lab at the municipal Dr R N Cooper Hospital, said the vicious circle of sleep disorders and non-communicable diseases has been a trend in adolescents and young adults. "After 12 hours of activity, the neurological, cardiac and metabolic systems of the body need a rejuvenating period of 7-8 hours. Anything less, directly results in disturbed metabolic activity, obesity and hypertension, which in turn invites cardiac complications," said Dr Gite.
He said in a year, they have treated more than 100 patients with sleep disorders, most of whom are young adults. "In many of the patients, alcohol or drug abuse was also found to be a contributing factor for disturbed sleep patterns," Dr Gite said.
World Sleep Day, that falls on March 16 this year, is celebrated on the Friday before Spring Vernal Equinox (March 20) since 2008 to draw attention to burden of sleep problems and their medicine, education and social aspects.
Close Story
Personalise your news feed. Follow trending topics