58,317 dog bite cases in Mumbai this year
Published on Dec 19, 2015 10:54 PM IST
50,000 new stray dogs in past 2 years despite BMC spending crores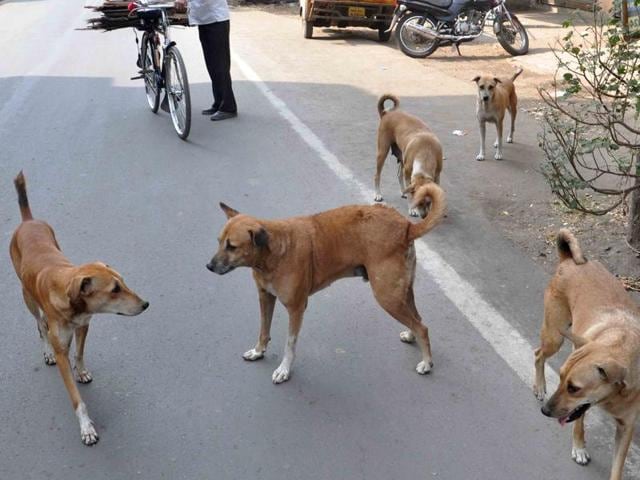 As many as 58,317 dog bite cases were registered in the city this year. Though the number of cases has been on the decline in the past two years, the stray dog population is alarmingly high.
Though the Brihanmumbai Municipal Corporation (BMC) spends crores on sterilising stray dogs, the city has seen nearly 50,000 new stray dogs in the past two years. According to BMC figures, five people of the 58,317 who were bit by a dog, lost their lives. In the past three years, 16 people have died because of a dog bite.
According to the dog census concluded in 2014, there are 96,000 stray dogs across the city. The civic body has appointed several NGOs to sterilise dogs since 1998. Between 2007 and 2013, the agencies were paid Rs4 crore for sterilisation work. The BMC has now decided to allocate an additional Rs2.81 crore to extend the sterilisation drive up to 2017. A proposal to that effect was passed in the standing committee on Wednesday.
According to census figures, in January 2014 there were 25,933 dogs, including 14,671 male dogs, who were supposed to be sterilised. During the discussion in the standing committee, corporators alleged the NGOs can't cope up, resulting in the spike in stray dogs. Shiv Sena corporator Kishori Pednekar said, "The BMC set a deadline of 2013 to sterilise all dogs, but now they are extending the deadline again."
BJP corporator Vinod Shelar alleged older employees and vacant posts in the department are responsible for failure of the drive. "The department needs younger employees to sterilise the dogs. The absence of such employees and the unfilled vacancies is seriously affecting the task."
To implement the drive effectively, the civic body has increased the amount of sterilisation to Rs600 from Rs300 a dog.
Additional municipal commissioner Sanjay Deshmukh said, "The numbers of unsterilised dogs has now gone up to nearly 50,000 in the past two years. We are now expediting the drive and it has caused the escalation in cost."