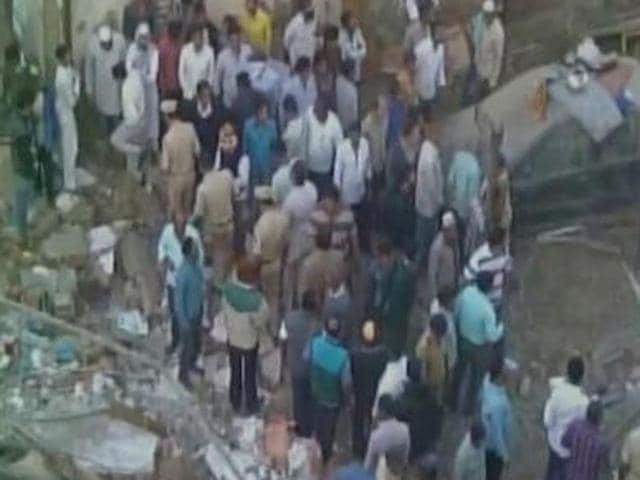 Nine injured, one feared trapped in Bhiwandi building collapse
A double-storey building collapsed in Bhiwandi, near Mumbai in the wee hours of Tuesday morning.
UPDATED ON DEC 29, 2015 12:17 PM IST
At least nine people were injured and one person is feared trapped when a single-storey "dilapidated" house in Bhiwandi township of the district collapsed at 5am on Tuesday, police said.
The house located in Tandel Mohalla of the town came crashing down when its occupants, all members of one family, were asleep, police said.
The firemen and team from Bhoiwada police station rushed to carry out rescue operation.
They pulled out nine people from under the debris and sent them to IGM government hospital in Bhiwandi where they were said to be out of danger, police said.
One person is still feared to be trapped under the debris and the search is underway to find him, they said.
Police were yet to ascertain whether the ill-fated structure was an authorised one.
Bhiwandi tehsildar Vaishali Lambate said the house, a "load bearing" structure, was over 30-year-old and listed among dilapidated and dangerous buildings by the civic body. She also said that efforts were on to rescue a 75-80 year old person, who was feared trapped under the debris.
Close