Hit-and-run case: HC rejects intervention plea to grant stay on Salman Khan's appeal
Updated on Jul 20, 2015 10:23 PM IST
The Bombay high court (HC) on Monday refused accept a plea to grant stay on an appeal filed by Bollywood actor Salman Khan against the five-year sentence awarded to him in the 2002 hit-and-run case.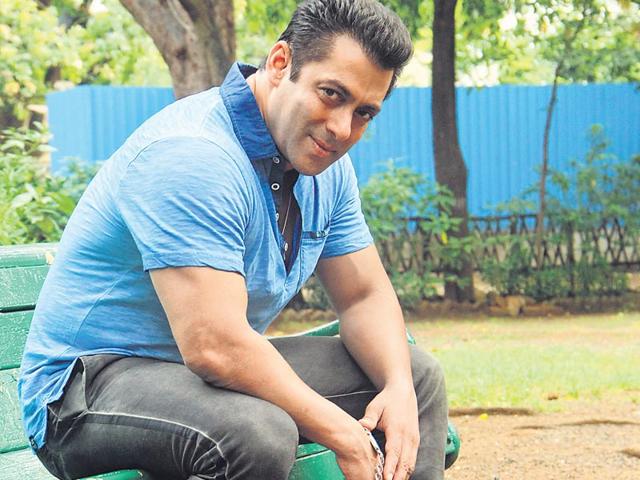 The Bombay high court (HC) on Monday refused accept a plea to grant stay on an appeal filed by Bollywood actor Salman Khan against the five-year sentence awarded to him in the 2002 hit-and-run case.
A convict in a murder case, whose appeal has not been heard since 2009, had filed an intervention application seeking a stay on Salman Khan's appeal.
He contended that the matters of celebrities were heard out-of-turn whereas those of other convicts like him were kept pending endlessly as a result of which they continued to languish in jails.
The convict has also filed a separate petition in the HC making the same allegation about appeals of celebrities being heard urgently. He has prayed that his appeal may be heard expeditiously.
Justice AR Joshi refused to stay Salman's appeal saying that both the sides in the case had consented for expeditious hearing of the matter. Moreover, the Judge said, in the petition filed by the convict (who has intervened), the High Court has not passed any judicial order.
The intervenor's counsel, Aparna Vatkar, had sought a stay on Salman's appeal saying it should not be heard until the petition filed by her client separately before another bench is decided by the HC.
Salman's lawyer Amit Desai, in a passing reference, said he also did not understand why the government was too eager to hear the actor's appeal against conviction on an urgent basis.
He demanded that a CD of the proceedings recorded in the trial court should be handed over to the defence team so that they are able to argue to appeal effectively.
However, prosecutors Sandeep Shinde and Pradeep Gharat said no such CD of court proceedings was available and hence, it could not be given to the other side. The court deferred the matter to July 27 for further hearing. The 49-year-old actor, who is on bail, did not come to the court on Monday. His sister, Alvira, was, however, present. Salman was convicted by a sessions court on May 6 and sentenced to five years imprisonment on various counts, including 'culpable homicide not amounting to murder'.
A man was killed and four others were injured when the actor's Toyota Land Cruiser ran over them while they were asleep on a pavement outside a bakery in suburban Bandra on September 28, 2002.
The HC had on May 8 stayed the execution of the 5-year sentence awarded to Salman in the 13-year-old case and granted him bail while admitting his appeal.
Salman has challenged the findings of the trial court that he was drunk and was driving under the influence of liquor. The actor pleaded that the trial court had wrongly convicted him under the culpable homicide charge because he had no knowledge that he would meet with an accident.
In the appeal, he has argued that the trial court had failed to appreciate the fact that four prosecution witnesses, including the investigating officer, had said that there were four persons present in the Toyota Land Cruiser when the accident occurred and that it was the family driver Ashok Singh who was at the wheels.
Public prosecutor Sandeep Shinde, though not opposing admission of appeal, had earlier objected to suspension of the sentence and argued that the actor had knowledge of consequences of rash and negligent and drunken driving.
Therefore, he had said, the trial court had rightly convicted him under the charge of culpable homicide not amounting to murder.
Shinde has said the blood test of Salman revealed there was alcohol content above the permissible limit.
Apart from being convicted of culpable homicide, Salman was also found guilty of offences under section 279 of IPC (rash and negligent driving) and sections 337 and 338 of IPC (causing hurt by acts endangering life or personal property of others), which prescribe six months' jail.
He was sentenced to undergo jail for six months under sections 181 (driving without licence) and 185 (drink driving) of Motor Vehicles Act.
Salman was also found guilty under the Bombay Prohibition Act's section 66 (a) and (b) for which he received two months' imprisonment and fine of Rs 500. All sentences run concurrently.
Close Story
Personalise your news feed. Follow trending topics