Sachin Tendulkar comes to ragpickers' rescue
Published on Apr 23, 2016 12:28 AM IST
Legendary cricketer puts forth suggestions made by an NGO to the civic body about managing waste at Deonar dumping ground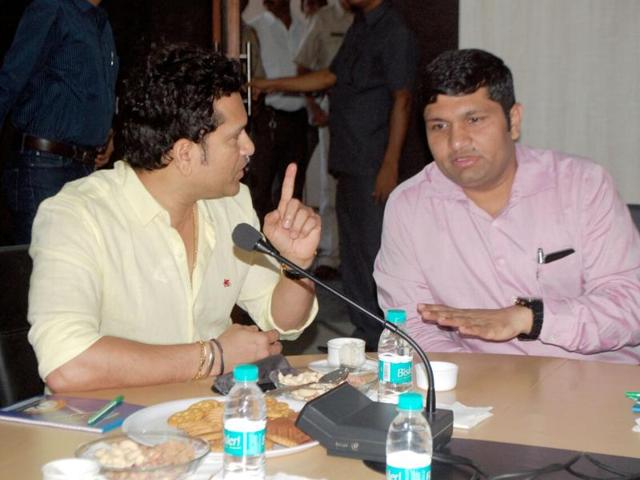 Legendry cricketer Sachin Tendulkar is standing for the ragpickers, whose livelihood has been affected after they were banned from entering the Deonar dumping ground. On Friday, Tendulkar met municipal commissioner Ajoy Mehta and put forth suggestions to solve the dumping ground issue.
According to civic officials, Tendulkar, also a Rajya Sabha MP, requested the BMC to allow ragpickers at the dumping ground with necessary measures. The ragpickers will help reduce the city's garbage crises as they sort waste from the dumping grounds, he said in the meeting at M East ward office in Govandi. The suggestions were made by an NGO Apnalaya following a study conducted by a US-based environmental agency.
The BMC will set up camps within the next fortnight to survey the number of ragpickers and register them. "All ragpickers will be given smart cards and identity cards to enter the dumping ground. The smart card will also help us to monitor their movements," said a civic official.
The entry of ragpickers was banned in city's largest dumping ground after the frequent fires. In its probe, the police found that ragpickers were burning the waste to search for metal scraps. The ban affected more than 3,000 ragpickers.
According to a civic official, who attended the meeting, said, "After the fires at Deonar dumping ground, Apnalaya asked requested the US-based company to conduct a study to find solutions." After this, Annabel Mehta from the NGO, who is also Tendulkar's mother-in-law, approached him to put forth the suggestions to the BMC.
Assistant municipal commissioner, M East ward, Kiran Dighavkar said, "Suggestions like using different-coloured vehicles for wet and dry waste and garbage segregation at source are helpful. The final decision will be made by the civic chief."
Personalise your news feed. Follow trending topics