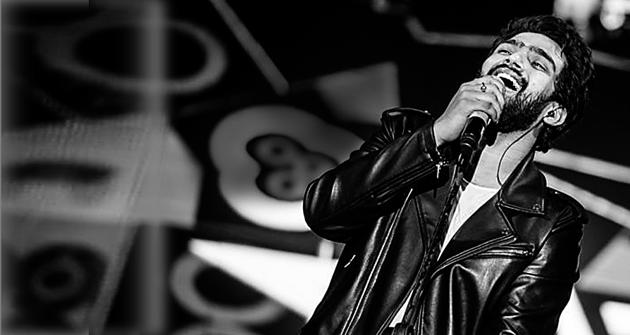 Bollywood puts hit songs in new bottles: (Re)make of it what you will
Music composer Amaal Malik, who has himself recreated songs for Bollywood films, now says that there's way too much of this remaking, reigniting the debate. Other musicians join in.
UPDATED ON FEB 23, 2018 04:22 PM IST
The trend of remaking — some would say rehashing — an old or recently released hit song for a new Bollywood film is at its peak. Is it getting too much? Music composer Amaal Mallik definitely thinks so. Amaal himself has recreated songs such as Chull (for Kapoor & Sons, 2016; originally sung by Baadshah), Soch (Airlift, 2016; originally sung by Harrdy Sandhu) and, more recently, Maine Tujhko Dekha (Golmaal Again!!, 2017; from the 1997 film Ishq). But he took to Facebook last week and said that music composers should be "more respectful" and creative when remaking an old classic (or even a recent release), and added that there was an "overkill" of remakes now.
"The entire idea is to pay tribute to the original and make the younger generation — they probably didn't listen to the original — hear the (remade) song," says Amaal. "I'm not averse to the idea of remaking an old song. If I'm doing a remake, I want to make sure it's so perfect that people who've heard the original feel nostalgic when they hear my version. And those who're hearing it for the first time should feel that it's a new contemporary song," says the musician, explaining the fine balance required.
Song remakes obviously work — out of the 10 highest grossing films of 2017, as many as five films had at least one track that was a rehashed version of an old hit. These were: Maine Tujhko Dekha (Golmaal Again!!); Laila Main Laila (Raees); Chalti Hai Kya 9 Se 12 and Oonchi Hai Building 2.0 (Judwaa 2); Haseeno Ka Deewana (Kaabil); and Tamma Tamma Again (Badrinath Ki Dulhania). Amaal sounds a bit tired of it.
"There's an overkill of remakes. I myself have refused quite a few remakes this year alone," he says. "I don't want to do a song remake just for the heck of it. The song has to make sense in the film's plot. I mean, it will make complete sense to use a song from any of Sanjay Dutt's previous films in his biopic (being filmed). But one shouldn't do a song remake just because it's a trend or it will make money," Amaal adds.
Pressure or incompetence?
Amit Trivedi, who has composed music for this year's Pad Man, Secret Superstar (2017), Dear Zindagi (2016), and Queen (2013), says, "I think, when one is attempting a (song) remake, there are only two reasons why that happens — either the producers pressure a musician to come up with a remake, or the musician is not good enough to create an original. I'd never do a remake because I'm confident about my original music."
Still, let's look at the positives...
Amaal's uncle, veteran composer Anu Malik, who recreated his own songs, Oonchi Hai Building and Tan Tana Tan Tan Taara for Judwaa 2.0, agrees with Amaal's views, but feels that the trend is a big "positive" for the music industry. "I tend to look at only the positives. With remakes, youngsters are getting a chance to listen to an old classic in a format that they're used to, and I feel it's a really positive thing for the industry," says Anu Malik.
Remaking is a challenge, too
Composer Tanishk Bagchi, who has rehashed songs such as Humma Humma, Tu Cheez Badi Hai Mast Mast, and recently Sanu Ek Pal Chain, disagrees with Amaal's views — he feels that "remaking a song" is no small creative challenge. "Creating a composition for a remake is as challenging as a new composition. Because you're not 'remixing' it; you are 'recreating' it. That means you're composing the same song, which is already a hit, and creating a new tune around it," he says.
Demand from the mass audience
Singer Jubin Nautiyal feels that the song remaking trend is only rising because of the "demand" from the masses. "You know, producers want remakes, because that's what the audience demands," he says. "It's not as if there's no demand and someone is composing remakes just because it's easier. And besides, if song remakes are a trend, it only means that musicians should feel challenged enough to make their original compositions better."
Interact with the author on Twitter/@sammysamarth
Close