I am a Delhiite and my journey as a singer began in the city: Neha Kakkar
Singer Neha Kakkar says Delhi is where she became a singer and recalls the days she would tag along with her sister to perform at jaagrans.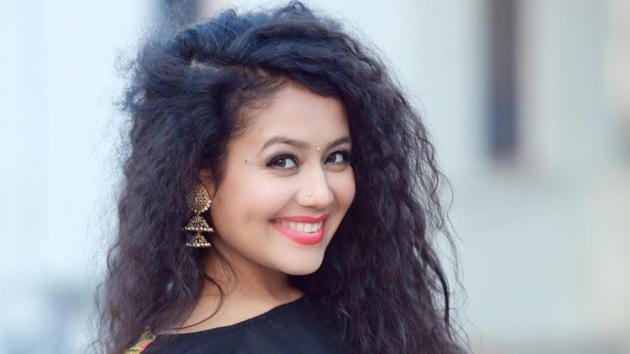 Updated on Apr 07, 2017 05:59 PM IST
Did you know the crooner of chartbusters such as Kala Chashma and Kar Gayi Chull, Neha Kakkar's musical journey began in the Capital, where she would accompany her sister, singer Sonu Kakkar to jagrans?
"Delhi se ek alga hi connection hai. Delhi ki choti choti galiyon mein maine perform kiya hai. It has been an amazing experience. I am a Delhiite and my journey as a singer began in the city. I have done several Mata Ki Chawki and Jaagrans in Delhi and Gurgaon during my childhood days," recalls Neha, adding, "I only sang bhajans from 4 to 16 years. I would attend four to five Jaagrans in a day, which became my training ground. People use to love Sonu didi's (Sonu Kakkar) and my singing. Later, when I participated in a music reality show, Indian Idol season 2, my Bollywood journey commenced."
The 28-year-old singer, who now lives in Mumbai, shares her insight about the music taste of both Mumbaikars and Delhiites. "People in Mumbai are not really into Punjabi music; whereas those in Delhi and Gurgaon love Punjabi numbers and are totally into the peppy music," she says.
Although Neha has proved her singing prowess, she isn't overconfident. "I want people to hear me and say 'Oh my god, what a voice'. I don't want to sound random. And that's what happens when they hear me, they go crazy. I put special elements in my singing and offer something new. The music industry is going through the best time. The viewer is subjected to an amazing list of numbers."
Kakkar, whose Gurgaon concert didn't materialise earlier this year says she hopes to perform at the Millennium City soon. "As a city, I see Gurgaon as one of the most good looking cities in India. I love the city personally, and CyberHub."
From starting out as a participant to becoming a judge on TV, the hitmaker has come a long way. She says, "I am happy that I am living my dream. I started from being a contestant to now becoming a judge. Being on other side of the table is a different feeling altogether. I travel back in time and see myself standing there and being scared of judges remarks. "
Close Story