I am in India for spiritual reasons: M.I.A
M.I.A talks about coming back to India to shoot a new music video; reveals that she would like to make films here.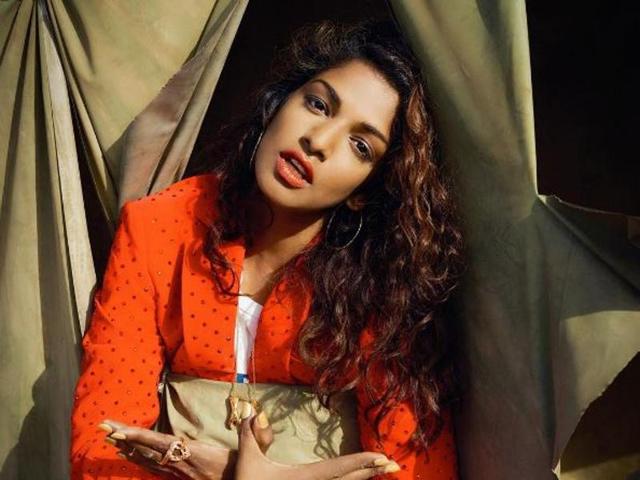 Updated on Sep 24, 2016 10:34 AM IST
British artiste M.I.A is well known for her music — songs like 'Sunshowers', 'Galang' and 'Born free', among others, are big hits especially in the UK and Canada. She has also made headlines globally for the socio-political nature of her music videos. Most recently, she shot one for her latest album — A.I.M. — in India. Originally from Sri Lanka, MIA moved to England owing to the political climate in her country. Here, she tells us what she loves about India, and how she would like to tell Indian stories through her music videos.
Have the challenges you faced influenced your work?
Everybody in my family went through the same experiences that I did when I was young. Now, it's just about capitalism. Everyone wants the same materialistic things. I have got fame and money, but these things don't solve real problems like war, violence or injustice, which have been prevalent for a long time now.
After the video of 'Sunshowers', you have now shot one for 'Borders' in India. How familiar are you with the country?
I lived in India when I was five. When I was in Sri Lanka, we had no money. We starved. Then I went to England, and I faced racism in school. All through my life, I have faced prejudice. When I shot 'Sunshowers' in Kerala, I loved the place. It is beautiful. I thought I would never come back, but I did. And when I did, I had the best time. I wanted to shoot with the kids who were affected by the tsunami. It's about people who have suffered, but are proud of themselves and celebrate their indefatigable spirit. It was about putting them on the global map. I wanted to make something artistic and beautiful. Now, I am here for spiritual reasons. I have been through a lot in the past. But I am much happier and peaceful now. And this place (India) has contributed on that front too.
Do you listen to Indian music?
I listen to everything. I would like to make films here. I find the backdrop fascinating. India has a very rich history. It has soul. For me, it is all about infusing that soul into modern music.
+
Would you like to make music videos with Indian stories?
I like stories that I can connect with. If I made an album here, it would include everything. There is a notion that women here get married when they are young and are not empowered. But that's not true. India has had strong female role models in the past, like Indira Gandhi or women who have also been to space. Today, it is about whoever shouts the loudest; those are the voices you hear in the world. Though I may appear crazy or quirky on the outside, I am different in a lot of ways.
What's the message your new album aims to spread?
A.I.M is about getting to a place where you find peace and happiness. It's about learning not to be revengeful, bitter or racist. These are the issues that've actually affected the person I have become. This album is about the belief that no matter what happens to you, personally or professionally, the human spirit must be celebrated. The focus should be on how you can fix it, so that everybody checks their own actions. You can only do that by setting an example.
Close Story