Indian musicians realised the potential of collaborations quite late, says Arko
Music composer-singer, Arko Pravo Mukherji says that Indian musicians have now realised the importance of collaborations, and the West has been doing collaborations for the last 20 years.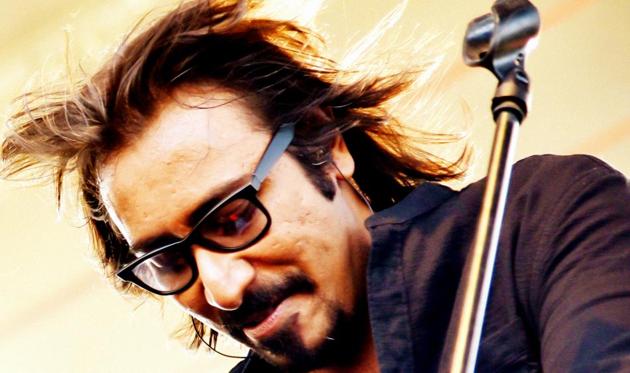 Updated on May 21, 2018 06:10 PM IST
Music composer-singer Arko Pravo Mukherjee is a big supporter of collaborations. The 34-year-old made music with Mumbai-based singer-songwriter Bishwadeb Bhaumik for the 2011 album Mira and also with worked with Bollywood music composers Sajid-Wajid and singer-songwriter Ankit Tiwari. However, Arko feels that Indian musicians have been "pretty late" in realising the potential of collaborations.
Read| Arko Pravo Mukherjee detaches himself from work once it's over, says that's important
Read| Arko Pravo Mukherji on less work for women singers: It is not a gender issue
"It [collaboration] has been going on in the West for 20 years now. It's not a new concept, but our musicians here have realised its potential and significance only now. Collaborations between musicians from varied backgrounds and styles of music is going to be the future and I love working on collaborations,"says Arko, who has composed music for films such as Bareilly Ki Barfi (2017) and Hate Story 2 (2014).
Adding to his point, he maintains, "If a Kanye West collaborates with Paul McCartney, just imagine the kind of listener base of the song it gets. I think you will probably have every music lover listening to that song, and as a musician, you want more and more people hear your music. The style of particular musician also receives reaction from people, outside his fanbase. When you are collaborating, you only grow and evolve," says the singer, who will make an announcement regarding his next project with English pop rock group, The Kooks.
"Apart from a few projects here [in India], which I won't be able to talk about right now, I'm also going to collaborate with the Kooks, and we are planning to release a single, sometime in July. I have been friends with Luke (Pritchard) and Hugh ( Harris) from the band, and our project will be very different — from the kind of music I have done in all these years," he informs.
Composing and singing songs in English has been a dream for Arko. "I spent half of last year in LA ( Los Angeles), looking for labels and recording music. You have to be in that place to record your music. I might be going back there [LA] at the end of this year, once I have finished my projects here. But, yes, I am working on composing English songs, and something will materialise pretty soon," he concludes.
Interact with the author on Twitter/@sammysamarth
Close Story